Medical Device Safety Update: Stöckert 3T Heater-Cooler System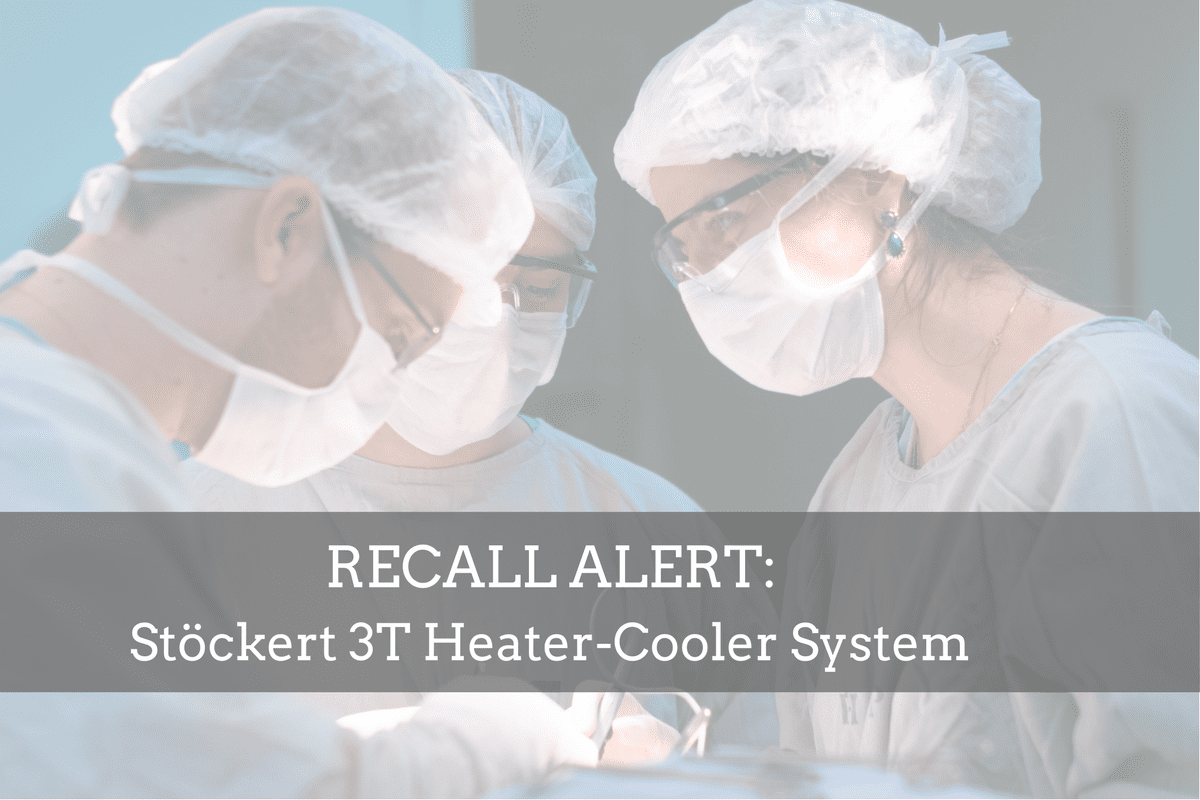 The FDA has issued a Medical Device Safety Communication update informing Stöckert 3T Heater-Cooler System users of the Mycobacterium chimaera infections associated with the medical device.
The updates include further recommendations and precautionary steps for healthcare professionals to take in an effort to mitigate the potential risks associated with the device.
The update comes subsequent to claims that the 3T had caused patients to develop heart infections when the device was used during heart surgery. The infections are believed to be caused by the Mycobacterium chimaera which builds up in the interior of the machine where the patient's blood is exposed. As the blood leaves the machine and re-enters the body, the infectious bacteria spreads.
The Pennsylvania Department of Health, along with the CDC, conducted field investigations of the device which identified an association between the bacterial infection and exposure to contaminated 3T Heater-Cooler Systems.
The Stöckert 3T Heater-Cooler System, also known as the Sorin 3T Heater-Cooler System, is produced by LivaNova PLC. The device is used to control the temperature of a patient's blood and organs during cardiovascular procedures.
The device first came to market in 2006. Since that time there have been 32 Medical Device Reports filed by consumers to the FDA. The CDC has confirmed 28 infections of patients exposed to the device. Of the 28 at least 12 patients have died from bacterial infection according to the CDC.
An estimated 250,000 open-heart patients are exposed to the device, or similar devices, every year. Around 60% of the devices still currently in use have now been linked to Mycobacterium chimaera contamination. Symptoms of the bacterial infection may take time to develop, and include night sweats, muscle aches, weight loss, fatigue, and fevers. Though rare, infections can be life threatening.
In February 2016, 3T Heater-Cooler System patients filed a class action lawsuit against LivaNova PLC. The class action, which was filed in Pennsylvania, claims that the company was aware of the possible health risks to consumers, but failed to make these adverse risks aware to consumers or the medical professionals using the device. Multiple individual lawsuits have also been filed against LivaNova under the same allegations.
Hospitals are now directly contacting patients who have been exposed to possibly contaminated devices. Because the symptoms of the infections can remain dormant for months to years, hospitals have been requested to follow-up with any patient exposed to this device since 2011. There are around one million U.S. patients who underwent heart surgery in that time-frame.
If you have had heart surgery at any point in the last decade you should contact your healthcare physician, even if you are not showing symptoms of infection.