View all staff members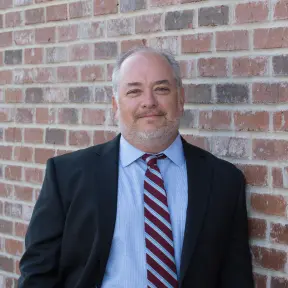 Bar and Court Admissions
The State of Illinois (2004)

The State of Missouri (2005)

U.S. Federal Court Southern District of Illinois 

U.S. Federal Court Northern District of Illinois 

U.S. Federal Court Eastern District of Missouri
Education
Southern Illinois University Edwardsville – B.A. Psychology – Dean's List (1993)

St. Louis University Law School – J.D. (2003)
Awards, Honors & Distinctions
Super Lawyers "Top 100" in Illinois (2020 – 2021)

Super Lawyers (2014-2021)

Super Lawyers "Rising Stars" (2011 – 2013)

Public Justice "Top Trial Lawyers" (2021)
Professional and Community Affiliations
American Association for Justice

American Bar Association

Illinois Trial Lawyers Association

Mass Tort Trial Lawyers Association

The Injury Board

Illinois Trial Lawyers Bar

Chicago Bar Association

The Bar Association of Metropolitan St. Louis (BAMSL)

Madison County Bar Association
Professional Speaking and Writing Engagements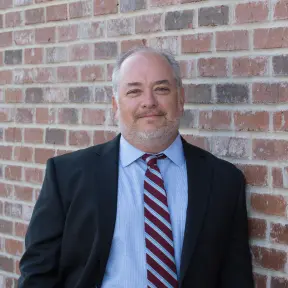 Eric Terry
Attorney
Edwardsville, IL
As a plaintiffs' personal injury lawyer, Eric Terry primarily concentrates his practice on advocating for clients who have been harmed by others, through no fault of their own. This can include but is not limited to, negligence on the part of pharmaceutical companies and medical device manufacturers, a car accident, or exposure to a deadly chemical at a workplace.
Eric now leads the personal injury litigation division of TorHoerman Law and handles a variety of personal injury cases.
Professional Career
As the current head of TorHoerman Law's personal injury division, Eric works to help those who have been injured in motor vehicle, drowning, daycare, Uber or Lyft, and wrongful death accidents. Learn more about types of personal injury cases here. Eric also works on the Coldwater Creek, Diacetyl, and IVC litigations. Previously, he has represented clients in cases involving a multitude of prescription drugs and medical devices, including Essure, Risperdal, and Yaz/Yazmin.
Prior to becoming an attorney, he worked for more than 10 years as a probation officer. During his decade of work as a probation officer, Eric enjoyed helping offenders live positive lives and felt personal satisfaction when his hard work resulted in former convicted criminals transform themselves into contributing members of society. While working as a probation officer, he saw many people turn to a life of crime after becoming involved with drugs, even prescription drugs. It was in his role as a probation officer that Eric educated himself about the massive pharmaceutical industry and the injustice that occurs when these conglomerates prioritize profit over consumer safety. Eric decided to return to law school to become an advocate in the courtroom.

Eric continues to lead in recovering millions of dollars for injured victims.
Notable Cases & Results
Actos Related Cases, MDL Case No. 11 L 10011, Et. Al. – Actively participated in managing the case for TorHoerman Law which resulted in a $2.4 billion settlement.
Oxycontin – Represented thousands of "accidental addicts". After protracted litigation, he helped to obtain a large settlement for individuals harmed by Oxycontin and assisted the DOJ in obtaining guilty pleas from corporate representatives.
Gadolinium-based Contrast Agents Litigation Case No. 279 and Products Liability Litigation MDL No. 1909 – Managed the cases for TorHoerman Law which resulted in a large, confidential settlement.
Bard IVC Filters Products Liability Litigation; MDL: 2641 – Appointed to the Plaintiff Steering Committee. Litigation is currently on-going.
Cox-2 Medications Bextra And Celebrex Marketing Sales Practices, And Product Liability Litigation; MDL: 1699 and In Re: Vioxx Products Liability Litigation; MDL Docket NO.1657 – Managed the litigation for the firm which resulted in a $67 million settlement.
Avandia Marketing, Sales Practices, and Products Liability Litigation: MDL 1871 – Managed the litigation for the firm which resulted in a $1.4 million settlement.
Daycare Accident, Central Illinois– Handled a daycare injury case in which a young child suffered a traumatic brain injury. Resulted in a $4 million settlement.
Drowning at Daycare Facility, Central Illinois – Handled a case in which a young child drowned at a daycare facility. Resulted in a $802,000 settlement.
Motor Vehicle Accident, Southern Illinois – Settled for $1.5 million.
Personal Life
Eric grew up in the St. Louis area and has been a life-long fan of the Cardinals and Blues.  He and his wife Carie have three kids:  Jordan, Anthony, and Maggie. During his downtime, Eric enjoys spending time with family and friends, fighting off father time by staying active, watching his daughter's soccer games, and traveling to Mizzou to cheer on the Tigers – his sons' alma mater. He is also very active in the community and participates in a number of charity events throughout the year.