NEWS
Do I Need a Lawyer? | 9 Reasons to Hire an Attorney
Some minor legal disputes do not always require you to hire an attorney and it can be tricky to determine when you need the help of a legal representative. However, more often than not, it can be beneficial to have a legal professional in your corner. The civil lawsuit process can be time consuming and overwhelming to those without extensive legal knowledge. A legal representative can take the weight off your shoulders by helping you assess damages, gather evidence, and fight for financial compensation. If you have ever asked yourself "Do I need a lawyer?", the chances are that you likely should contact an attorney at the very least. Here are nine reasons why you should hire an experienced professional.
1. When There Are Complicated Laws Involved
The legal system is designed for professionals and uses difficult legal jargon that can confuse people that do not have proper representation. Certain laws can be hard to pinpoint because they vary by states, cities, districts, etc.
Example:
Defective Products: Product liability law is also a complex subject that relies heavily on a well-rounded understanding of law. Someone who suffers an injury or financial loss as the result of a defective product, such as a dangerous drug, would in almost every instance need an attorney to help them navigate the laws and civil procedures surrounding product liability litigation. Your attorney will be able to help you determine what type of litigation to pursue or join – a single action personal injury lawsuit, mass tort lawsuit, or class action lawsuit – establish a liable party or parties, determine the best venue to file your complaint, and assist you throughout the entire civil litigation process.
2. When Losing Could Cost You More in the Long-Run
The amount of compensation awarded in lawsuits largely depends on the severity of the damages suffered by the plaintiff. The cost of hiring an attorney is relatively minor when compared to the expenses you may hay to pay if the court does not rule in your favor. If you suffer a personal injury and are worried about the cost of an attorney, you should seek a law firm that operates on a contingency fee basis. This means that you do not owe any form of payment until you have been awarded compensation.
Example:
Medical Malpractice:  If you suffer an injury due to medical malpractice, you will likely have to take legal action against the doctor or hospital that provided your medical services. In order to bring on a viable claim, you will face costs for necessities like accessing medical documents, getting expert testimony, receiving additional medical treatment, taking time off work and filing a lawsuit. Unless you successfully try the case on your own and win compensation that covers your initial losses as well as these costs, then these are sunk costs. By seeking assistance from a medical malpractice lawyer who offers contingency fee services, you know that you will not face any additional financial loss as a result of filing a lawsuit.
3. When There is Evidence Against You
Once you have established the grounds of your case, an attorney will help you gather evidence that supports your claim. This evidence can come in the form of photos, videos, witness statements, medicals records, etc. and will help you solidify your chances at obtaining a successful outcome. Conversely, your lawyer will be able to dispute any evidence that is presented against you. If you are not familiar with the legal system, you may not know whether another party's evidence is permissible, contradictory or been illegally handled.
Example:
Slip and Fall Injury: Slip and fall injuries generally fall under the category of premises liability law. Premises liability laws can be extremely complex and differ by state, county, city, and even more localized municipalities, such as home owner's associations. For this reason, premises liability law can be hard to understand. Some premises liability laws encourage consideration of shared-liability, liability in which both the at-fault premises owner and the injured party share some of the blame and therefore costs of the accident. If there is evidence to show that you share some fault for the accident, the premises owner's attorney will use their understanding of the law to shift more of that shared liability onto you. An experienced slip and fall lawyer will work to make some of that evidence against you inadmissible, while also using the evidence they have gathered to shift the scales of liability back onto the premises owner.
4. When You Need to File Documents
Paperwork is a massive part of any civil lawsuit. With that being said, you will need to be punctual in submitting these files to ensure that you are meeting mandatory deadlines. Missing a required deadline or incorrectly filling out a form can severely hinder your lawsuit back or ruin it completely. Filing paperwork may seem like a mindless task, but it easy to make mistakes in the process. Thus, you should hire an attorney to guide down the right path.
Example:
Statute of Limitations: Statute of limitations (SOL) are state-based legal statutes that establish a timeline for how much time a plaintiff has to file a claim after an accident has occurred. These statutes differ not only by state, but also by type of accident or injury. If a plaintiff misses their statute of limitations, or misfiles a claim, they waive their right to legal action. Although SOL's seem relatively straightforward, they are actually quite difficult to understand at times. It is best to seek assistance from an experienced attorney who can help you establish an SOL.
5. When You Need Access to Witness and Expert Resources
Experienced attorneys likely have a plethora of expert tools and people within the network of legal professionals at their service to help them determine the appropriate steps to take in a lawsuit. Non-attorneys do not have this same privilege and their lawsuits can suffer from the lack of accessibility to these resources. By hiring a lawyer, you are ensuring that you will not be fighting your legal battle alone and you are receiving as much help as possible.
Example:
Wrongful Death: In the unfortunate case that you are representing a lost loved one in a legal dispute, you will have very limited access to that person's personal testimony or account of events. For this reason, you will have to rely heavily on witnesses and experts to testify on their behalf. Finding credible witnesses and reliable experts can be a difficult task. However, experienced wrongful death attorneys can be of great use. Attorneys can use legal methods to summon witnesses. They will also most likely have a pre-established network of reliable experts to assist you with the lawsuit. Unfortunately, expert testimony usually costs a lot of money. But, if your attorney operates on a contingency fee basis, this is a cost that you will not incumber unless the lawsuit is a success.
6. When You Have to Negotiate
Negotiation is a critical component of any form of lawsuit regarding compensation. You should hire a lawyer so that you can be assured that you are abiding by the best practices and using similar cases to yours as precedent. A large percentage of lawsuits are resolved through negotiated settlements. When you hire an attorney, you are giving yourself the best chance at receiving maximum compensation.
Example:
Auto Accident: If you are involved in a vehicle accident, it is always smart to at least consult with a car accident lawyer or truck accident lawyer about the incident. Oftentimes, people who suffer injury, property damage, or financial loss due to a vehicle accident are quick to accept the first settlement payment offered by the at-fault driver's insurance provider. However, while these sums generally reflect all current costs associated with the accident, they fail to consider future costs that the injured party may face. An attorney can help you to assess the total damages that you incurred as a result of the accident.
7. When Another Party Has Legal Representation
When an opposing individual or organization has obtained legal help; it is likely that you should follow suit. As previously mentioned, the legal system is very detail-oriented and can be overwhelming without the help of an attorney. If the other party has legal representation, you should immediately contact a lawyer to discuss your options.  If you do not hire an attorney and attempt to represent yourself without professional legal help, you are putting your lawsuit at a major disadvantage. It is safe to assume that all private companies, institutions, and insured at-fault parties will have at least some access to legal representation, so any claims made against them without representation from your own attorney will be unsuccessful.
Example:
Chemical Exposure Lawsuit In a toxic tort lawsuit, the defendant is almost always a corporation, institution, or public/private group, and in almost every case, they will have a defense firm on retainer. These defense firms are highly funded, well-resourced, and staffed with teams of experienced attorneys. They are constantly prepared to take on any legal claims made against their client and they likely have previous experience with a claim similar to yours. Without your own legal representative, it is very unlikely that you will be adequately compensated for the losses you incurred as a result of the chemical exposure your endured.
8. When Bodily Injury Is Involved
Unfortunately, countless sever injuries occur every day. Personal injury lawsuits can be quite lucrative depending on the severity of the damages that someone has suffered. Billions of dollars are shelled out in settlements for personal injury lawsuits every year. You should hire a personal injury attorney to help you prove the liability of another party, assess your damages, and calculate a number for compensation.
Example:
Catastrophic Injury: If you or a loved one suffers a major catastrophic injury, you may need the assistance of both a personal injury lawyer and experts to help you assess the total current and future damages that could come with your injury. When you suffer a major injury, you oftentimes do not consider the full scope of costs associated with your injury. Common damages, such as loss of consortium, loss of future earnings, loss of enjoyment of life, loss of bodily function, and emotional distress, go unconsidered in the negotiating process between injured parties and insurance providers. With the help of an attorney and experts, someone suffering from a catastrophic injury can more accurately assess their damages so that they can make a demand for appropriate monetary compensation.
9. When a Contract Is Needed
Contracts and laws are similar in that they both are complicated and can be broken down with the help of legal professionals. Breaching a legally binding contract also be a violation of the law, which would require legal representation. Contracts can be extremely lengthy and non-attorneys tend to skip over or disregard certain parts when forming an agreement. A lawyer will be able to review the contract and determine the legality as well as provide you with expert legal advice.
Example:
Major Purchases: Individuals who are making major purchases or sales, such as the sale of a home or automobile, would need to draft a contract to outline the legally-binding terms of that sale. Even minor flaws in a contract can open up loopholes for future contract disputes and payment discrepancies. Some people choose to avoid the cost of an attorney by using online tools to draft their own contracts, but come to learn that their lack of understanding of the law made their contract a vulnerability to their sale or purchase. It is always best to consult with an attorney when drafting legally-binding contracts, agreements, or other documents.
Summary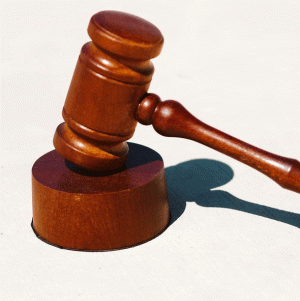 Article Name
Do I Need a Lawyer? 9 Reasons to Hire an Attorney
Description
Do you need to hire a lawyer? Knowing when to hire an attorney can save you in the long run. Here are 9 reasons to hire an attorney.
Author
Publisher Name
Publisher Logo