NEWS
What is a Contingency Fee? Civil Litigation Fee Agreements Explained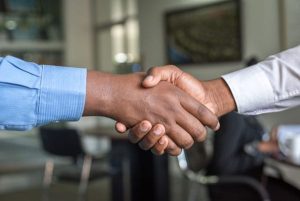 A contingency fee is a payment made to an attorney that is contingent upon the attorney recovering compensation for his or her client in court. This means payment for an attorney's service only occurs when the client receives monetary gain through winning or settling his or her personal injury case. The following will explain what is a contingency fee exactly and how can a contingency fee be advantageous for a client.
Contingency Fees
In most cases and lawsuits, clients provide compensation to attorneys for their legal services. While this fee-for-service protocol is set in a standard business model, it does not always account for the realities of the legal system. Some clients might be in need of representation without the means to pay. Some cases might seem risky, leaving the possibility the client wastes money without compensation. This is why contingency fees exist.
What is a Contingency Fee?
A contingency fee is a payment that a client only makes to an attorney when the client receives monetary gain in court. In personal injury cases, this means that the payment to the attorney is entirely contingent upon the client receiving some sort of monetary recovery by winning the case at trial or the case settling. This helps ensure that the client can pay for the services and that the client is not wasting his or her money.
Advantages of a Contingency Fee
Contingency fees are especially helpful in instances where a client is injured and in need of legal representation but cannot financially cover attorney costs. Say you are injured in a car accident, you slip and fall, or you're a victim of battery or assault — any incident that causes you harm could mean you need legal representation. Without the funds for an experienced personal injury lawyer, you would be out of luck. Contingency fees foster a legally bound client and attorney agreement that ensures representation and compensation exist.
What is the Standard Contingency Fee Agreement for Lawyers?
A contingency fee provides many advantages for clients. In turn, lawyers receive a portion of the recovery compensation. Prior to the case, clients and attorneys work together to agree upon the percentage of recovery money the attorney will receive. The amount a personal injury lawyer receives with contingency fee agreements changes case to case, and it is dependent on many different factors. It often comes down to the complexity and risk involved with a case and who is paying for litigation costs and when. While the percentage is not always the same, it is often around 40% of the recovery costs.
Types of Contingency Fee Agreements
Typically, there are two types of contingency fee agreements made between attorneys and their clients — contingency hourly agreements and mixed hourly contingent agreements.
Contingency Hourly Arrangements
When a contingency hourly arrangement is made, the client does not need to pay the attorney until monetary recovery is made in a case. The attorney keeps track of the hours he or she works on the case, and then the client pays an hourly rate. For example —if the attorney charges $200 per hour and spent 10   hours on the case, then the client pays $2,000 if the case is won.
Mixed Hourly Contingent Arrangements
Mixed hourly contingent arrangements require that the client pays a portion of the attorney's hourly rate upfront, and the remainder is paid only if the attorney helps the client obtain a recovery. For example — if the attorney charges $200 per hour, the client might need to only pay $50 an hour upfront. The additional $150 would not need to be paid until a recovery is made.
No win, No fee
A contingency fee agreement can bring many advantages to clients; the main one being that they are able to avoid risking money on cases where they don't receive compensation. Both major contingency fee agreements — contingency hourly and mixed hourly — are dependent on an attorney helping the client receive compensation. While the mixed hourly contingency arrangement doesn't come with a zero-cost advantage, it still reduces what the client pays upfront.
Common Litigation Costs
Court and Filing Fees All court cases come with fees. For example, filing a complaint in federal court costs around $400. Expert Witnesses Some personal injury lawsuits require expert witnesses at the trial to review the case, prepare a report, and testify. Expert witnesses charge high fees — often a few thousand dollars. Obtaining Evidence Evidence such as medical records and public document copies is not always free to obtain. Discovery Costs Many cases require a "discovery phase" that can involve paid court reporters, insurance reports, deposition transcripts, and several hours of interrogations.
Examples of Contingency Fee Agreements
Contingency fee agreements can be especially effective for those filing any type of personal injury lawsuits. Personal injury lawsuits cover many compensatory damages. If you have suffered damages monetarily, physically, or mentally and are considering a personal injury lawsuit, a contingency agreement can be the best method to guarantee financial gain. At TorHoerman Law, personal injury is a large focus of our practice. Our personal injury lawsuit legal team will ensure you have the best representation to receive compensation for your injury. If you have any questions or were injured in an accident, contact us for a free consultation. We are here to help.