View all staff members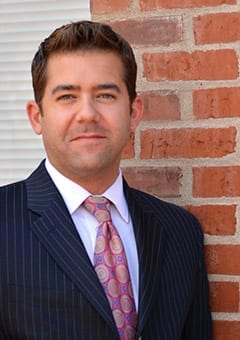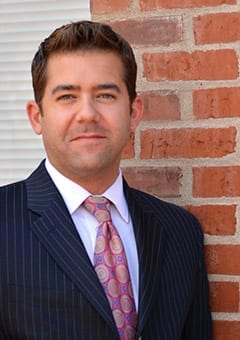 Jake Plattenberger
Attorney
Chicago, IL
Jacob Plattenberger has taken hundreds of depositions, argued in countless hearings, and tried over 35 cases to a jury. His experience in and out of the courtroom has made him a passionate advocate for those injured due to the negligence of others.
Professional Career
Jake started his career trying cases at one of the busiest civil courthouses in the country – the Richard J. Daley Center in downtown Chicago. He started out doing insurance defense because he knew that afforded him the best opportunity to get courtroom experience.
"When I was working on the defense side, I always knew that I was going to be a plaintiff's lawyer. I knew that being able and willing to try a case to a jury was a skill that I needed to have if I was going to be able to offer my clients the best legal representation. Insurance companies and corporate defendants need to believe you when you say you will take them to trial – they need to fear that."
This type of real trial experience is exceedingly rare in complex civil litigation and having seen it from the defense side gives Jake an added advantage.
At TorHoerman Law, Jake manages our Chicago office where he leads trial teams in nationwide, complex litigations such as representing dozens of workers across the U.S. who were exposed to Diacetyl at work and now suffer lung disease; the Juul/E-cigarette litigation, the Incretin Mimetics Products Liability Litigation currently pending in the Southern District of California, where he was named to the Plaintiff's Steering Committee; and the various Transvaginal Mesh multidistrict litigations pending. Jake also maintains a personal injury practice in Chicago, representing people and their families who have been victims of catastrophic auto and truck accidents, products liability, maritime accidents, premises liability, and medical negligence.
Jake believes that to successfully represent his clients is to get personally involved.
"I talk to my client's families, I talk to their kids. My clients have my cell phone number and I am happy to talk to them at all hours of the day and night. When I go to the negotiating table or the courtroom I am thinking of their families."
Notable Cases & Results
Incretin Mimetics – Products Liability Litigation, MDL Case No. 13MD2452 AJB (MDD). Appointed to the Plaintiff's Steering Committee by Judge Battaglia in the MDL. The case is pending.
JUUL E-Cigarettes – Products Liability Litigation, JCCP No. 5052. Appointed to the Plaintiff's Steering Committee by Judge Anne Jones in the JCCP. The case is pending.
Diacetyl – Leads the Diacetyl litigation for TorHoerman Law. Previous settlements and verdicts have exceeded $5,000,000.00 to date. Litigation is currently ongoing.
Actos Related Cases, MDL Case No. 11 L 10011, Et. Al. – Actively participated in managing the case for TorHoerman Law which resulted in a $2.4 billion settlement.
Gadolinium-based Contrast Agents Litigation Case No. 279 and Products Liability Litigation MDL No. 1909 – Managed the cases for TorHoerman Law which resulted in a large, confidential settlement.
Bus Accident – Handled a bus accident injury case in which an individual was thrown from a seat. Resulted in a $850,000.00 settlement.
Auto Accident – Handled an auto accident injury case that resulted in a $650,000.00 settlement.
Slip and Fall – Handled a slip and fall accident that occurred on a sightseeing boat in Chicago. Resulted in a $490,000.00 settlement.
Personal Life
Jake was born and raised in Chicago. He now lives in the Chicago suburbs, where his two young sons keep him busy. When he isn't working, Jake is a lifelong Bears and Cubs fan and loves participating in the (mostly) healthy rivalry between the Cubs and Cardinals fans at TorHoerman Law.