View all staff members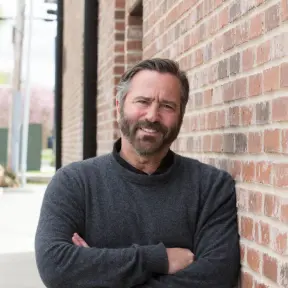 Bar and Court Admissions
The State of Illinois
The State of Missouri
Northern District of Illinois
Southern District of Illinois
Central District of California
Education
Chicago-Kent College of Law, Chicago, IL, J.D.; Honors: Academic Achievement Scholarship; Honors: Dean's List; Honors: Selected for National Trial Advocacy Competition
DePauw University, Greencastle, IN, B.A.; Major: Political Science; Captain of Varsity Baseball
Professional and Community Affiliations
American Association for Justice
American Bar Association
Illinois State Bar Association
Illinois Trial Lawyers Association, Board of Managers
Madison County Bar Association
The Injury Board
Mass Torts Trial Lawyers Association, Executive Board Member
Professional Speaking and Writing Engagements
The FDA doesn't know if flavored vaping chemicals are safe to breathe, Salon, June 7, 2018
Know the Risks: Paxil & Pregnancy, The Safety Report, Winter 2011
GE's Own Safety Team Urged Company to Restrict MRI Drug, ProPublica, April 15, 2010
"Accidental Addicts" File 1,000 Lawsuits Against Purdue Pharma, PharmaManufacturing, August 26, 2005
Drug Maker Named in Lawsuits Over Oxycontin, New York Times, August 27, 2005
Madison residents sue Oxycontin maker, Labor Law Talk, September 15, 2003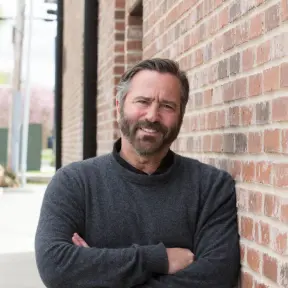 Tor Hoerman
Owner/Attorney
Edwardsville, IL
Tor Hoerman is a nationally recognized lawyer dedicated to helping those who suffered an injury or loss as the result of corporate or individual misconduct. Recognized as a leader in the industry by Courts and colleagues alike, he has been very active in numerous Mass Torts, with tremendous results and success. Over the course of his career, Tor has been actively involved in various complex litigations, including acting as lead counsel and serving on steering committees.
Professional Career
Tor's excellent reputation in the legal industry is shaped by his dedication to others and the number of successful cases that have followed. He has been recognized by his peers as one of the top 100 lawyers in the State of Illinois every year since 2012. He is on the Board of Governors of the Illinois Trial Lawyer and active as an executive board member of the Mass Torts Trial Lawyer Association. Tor was also selected as a Top 25 Distinguished Alumni from his alma mater, Chicago-Kent School of Law.
As an empathetic and compassionate advocate for those who have been injured or killed as a result of the negligence of another, Tor has taken on some of the world's largest and most profitable corporations to achieve justice simply because he believes corporations should be held accountable for their actions when they choose to put profits before people.
Tor earned his undergraduate degree from DePaul University and graduated from Chicago-Kent School of Law. After gaining considerable experience in the legal industry, Tor founded TorHoerman Law in 2009, which just celebrated its 10th anniversary. Presently, there are more than 20 employees spanning three cities, all working towards the goal of helping those who have been wronged.
Notable Cases & Results
Pradaxa (Dabigatran Etexilate) Products Liability Litigation, MDL 2385 – Appointed by Judge Herndon as national lead counsel in the MDL. After protracted litigation successfully negotiated a $650 million settlement.
Actos Related Cases, MDL Case No. 11 L 10011, Et. Al. – Appointed by Judge Dooling as lead counsel in Cook County consolidated docket (over 4400 cases). After protracted litigation, he was one of four lead negotiators (along with Pete Flowers, Mark Lanier, and Andy Birchfield) on a $2.4 billion settlement.
Incretin Mimetics Products Liability Litigation, MDL Case No. 13MD2452 AJB (MDD) – Appointed as lead counsel by Judge Battaglia in the MDL. The case is pending.
OxyContin – Represented thousands of "accidental addicts". After protracted litigation, he negotiated a large settlement and assisted the DOJ in obtaining guilty pleas by corporate representatives.
Zelnorm Litigation., Case No. 280 – Appointed lead counsel in NJ state court consolidation, took the major depositions and negotiated a confidential settlement.
Gadolinium-based Contrast Agents Litigation Case No. 279 and Products Liability Litigation MDL No. 1909 – Appointed by Judge Polster as both the state and federal liaison and lead counsel in the Cook County consolidated docket. He negotiated large, confidential, individual settlements.
Personal Life
Personally, Tor is the proud father of Casey, Kirsten and Quinn, and husband of Jessica. He tries to stay active including still playing baseball.