NEWS
Some Feared for Health of Ore Handlers
Some Feared For Health of Ore Handlers
The third of a seven-part series appearing in the St. Louis Post-Dispatch February 12 – 19th, 1989
By – Carolyn Bower, Louis J. Rose and Theresa Tighe of the Post Dispatch Staff
Pictures include those from the original story as well as others that we were able to find when relevant.
Uranium-processing workers on the night shift filed into the lunchroom at the Mallinckrodt Chemical Works in north St. Louis for one of Mont Mason's lectures on the safe handling of nuclear materials.
Mason, just two years out of the Marine Corps, sized up his audience. Most were in their 20s, and they were cutting up and cracking jokes like bad schoolboys.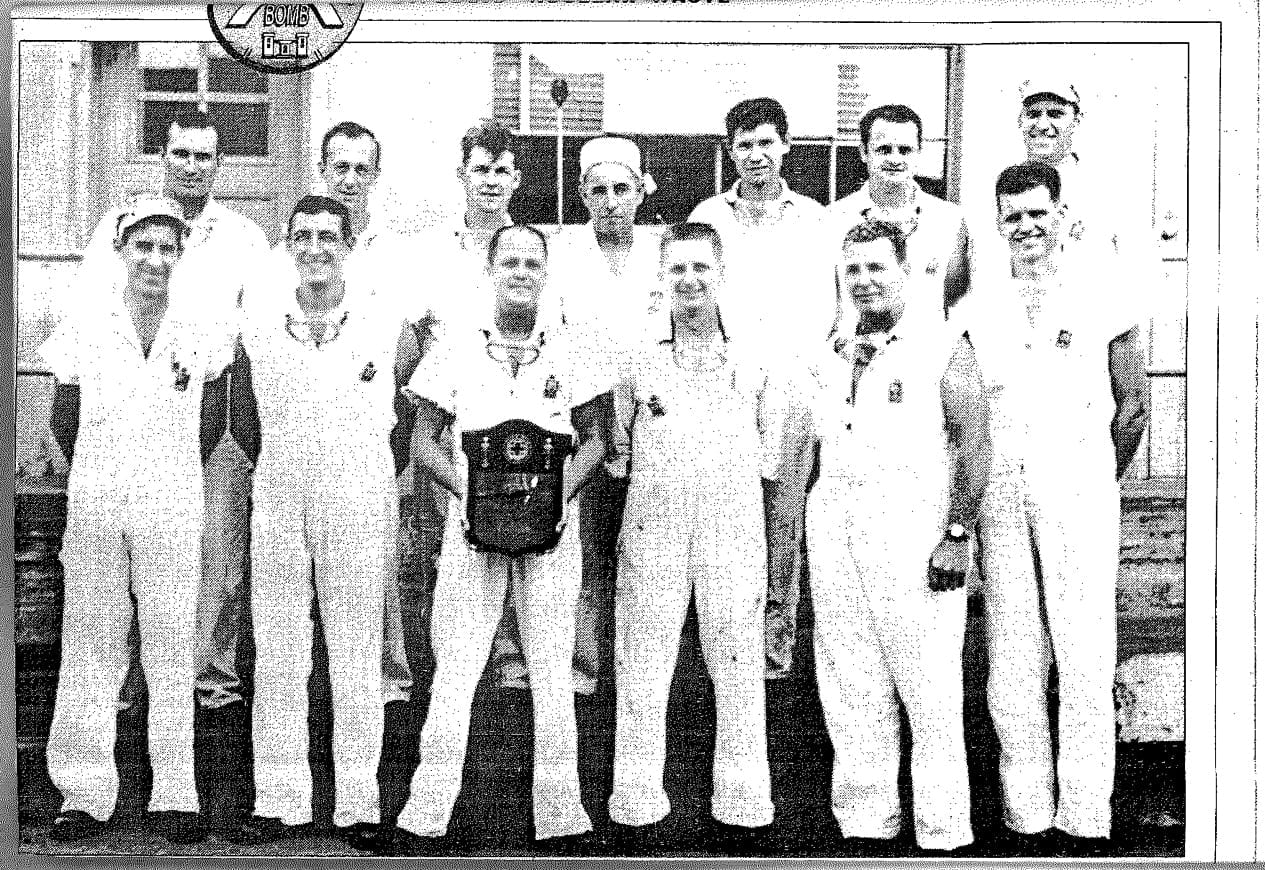 The year was 1947. Mallinckrodt had just hired Mason to find ways to protect its employees from radiation and hazardous chemicals. Some of the men in the room had been handling uranium since 1942, when Mallinckrodt began processing the ore for the Manhattan Project, the program that resulted in the United States' first atomic bomb. They had been told what they were doing only after the bombing of Hiroshima on Aug. 6, 1945. Mason spent much of his time trying to convince the men that materials they had been handling could be a problem. On this night, few of the workers seemed concerned about Mason's safety lecture. A couple of them even dozed off. Years later, one explained: "We were young, just back from the war, and Mason and these guys were talking about protons and neutrons. "A lot of us didn't understand what they were talking about. Half of the men slept through the lectures. They tried to tell them, but you know how people are. Some of them won't listen." Some of the foremen told the men the work might make them sterile, but most workers laughed at that suggestion. Earl Keppel, 64, the father of seven, would later joke that he thanked God that he was sterile. "No telling how many kids I'd have if I wasn't," he said. Mason caught some men's attention in 1947 by telling them the truth. He said that although scientists did not think radiation would be a problem, no one knew for sure what the radiation they were being exposed to would do to their health. In the 26 years Mason worked for Mallinckrodt, he earned the reputation as a straight shooter. He never stopped trying to find out whether radiation had harmed the workers.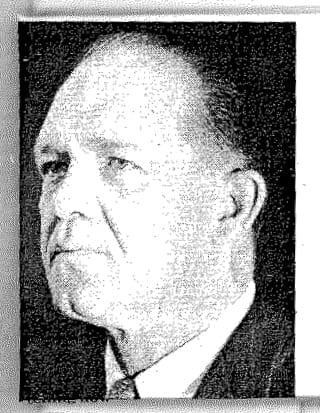 Until his death on Aug. 16, 1988, Mason pleaded with government officials for studies of the workers' health. It infuriated him that the government had never completed definitive studies of the effects on humans of the levels of radiation allowed in the nuclear industry. In interviews during the year before his death, Mason contended that such studies would lay to rest the fears of some Mallinckrodt workers and help to quell opposition to nuclear power. Others remain convinced that reliable studies would have the opposite result. In 1947, the workers pushed to the back of their minds any fears they may have had. The chemical company raced to meet the government's ever-growing demand for purified uranium for nuclear weapons. In addition to processing uranium, the company experimented with thorium. "It was a very exciting time," Mason said. "We were literally setting a (health) criteria for uranium plants of that generation. We were starting from scratch. I had to build my own instruments to measure the radiation." From the beginning of the nuclear work in 1942, Edward J. Mallinckrodt Jr., president of the family-owned chemical company, insisted that employees wear respirators and go to Barnes Hospital for tests. Most other nuclear plants didn't take such precautions until four years later. In 1945, Mallinckrodt employees began wearing badges to measure radiation. Despite the company's efforts, early workers were exposed on a daily basis to levels of uranium dust that were more than 200 times the current allowable limits. From 1942 to 1949, most uranium-processing works was done manually, and there were no limits on radiation exposure for workers. Workers remember hand-scooping powdery uranium ore, sprinkling uranium oxide into trays, milling cakes of uranium tetrafluoride into green salt and picking beads of uranium out of waste. In 1950, after working with the government to establish exposure limits, Mallinckrodt officials transferred 36 workers with the highest cumulative exposures out of the uranium division.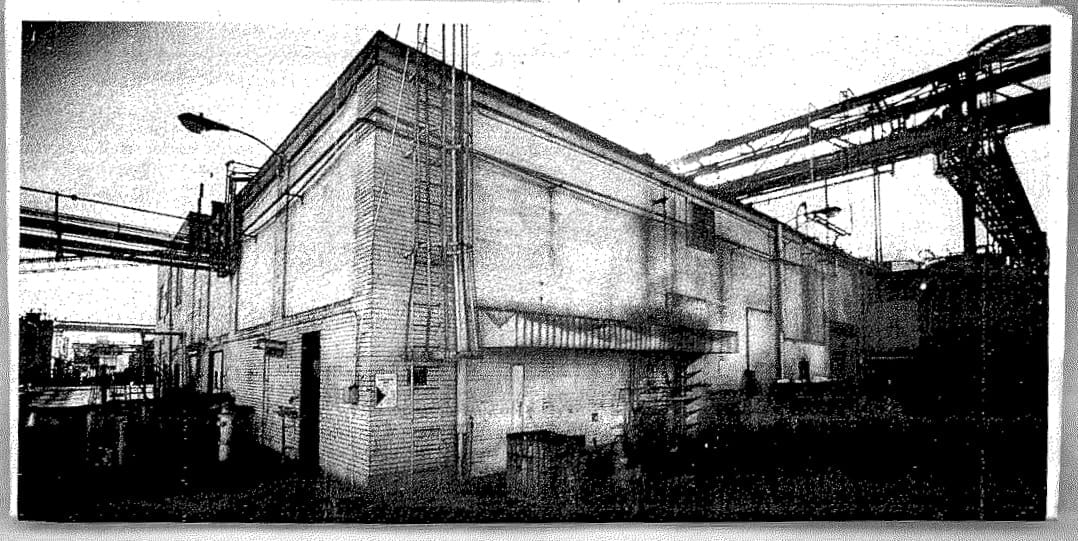 The workers were told the doses they received were not a cause for alarm, but were high enough to make it unwise for them to continue working with radioactive material. One of the workers transferred was Arthur Tunnicliff, now 72. Tunnicliff worked in Plant 4, a rented building on Broadway between Destrehan and Angelrodt streets. Workers dubbed it "The Dirty One." The plant was closed in 1948 because the dust in the building could not be reduced to the levels safety officers considered acceptable. Conditions were cramped in the two-story brick building, and the temperature in the furnace room reached 145 degrees in the summer. The workers say a film of dust covered everything. Sometimes, the dust even crept into the lunchroom and the showers. On the plant's second floor, Tunnicliff and others fired uranium oxide into metal. They mixed uranium tetrafluoride, a shiny shamrock-green salt, with magnesium and packed the mixture in a metal cylinder they called a bomb. They would put the bombs in a furnace and heat the oven to 2,560 degrees. The mixture would explode in the tube, creating the uranium metal. Then, former workers say, the fun would begin. "Once, twice, maybe three times a shift, sparks, fire, hot uranium metal shot through the room," Tunnicliff recalled. "We'd all dive for cover." The hot metal escaped the container because the men hadn't yet learned to pack the mixture tight enough or to bolt the covers on securely enough, he said. Tunnicliff became animated telling stories of his youth during an interview last year at his home in south St. Louis. But the tales disturbed Anna, his wife of 47 years.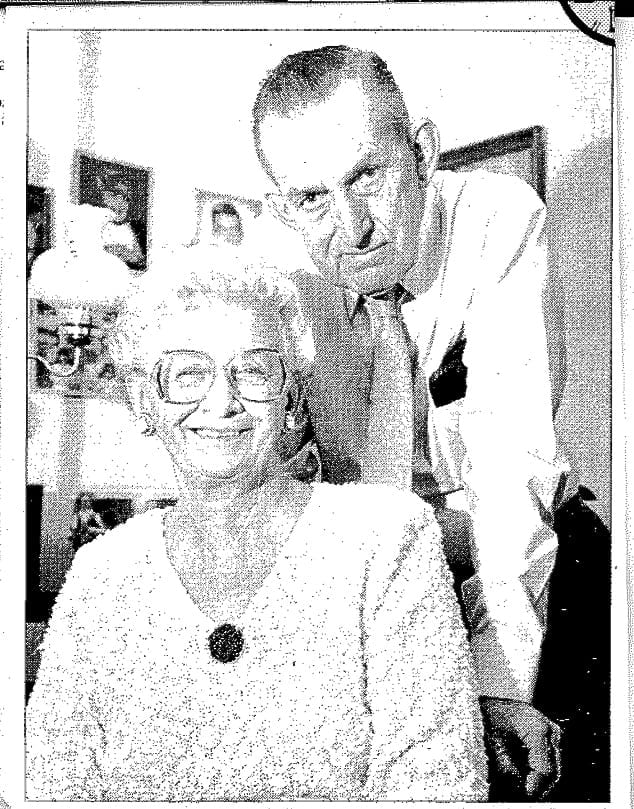 "It's a good thing I didn't know what you were doing," she said. Anna Tunnicliff has worried for years about the effects of her husband's work on her family's health. "I had eight miscarriages when we were young," said Anna Tunnicliff, who also had two healthy babies. "I always thought it might have something to do with the radiation." And Arthur Tunnicliff, who doesn't like to dwell on such things, said: "Whenever a health problem comes up, I sort of wonder if my work could be the cause." Tunnicliff says that at the time he was transferred out of the uranium division, health considerations were not paramount in his mind. His biggest concern was whether he would make as much money in another division. Uranium workers regularly put in 14-hour days and seven-day weeks to meet the ever-increasing government demands for uranium products. To meet that demand and to handle pitchblende – the hottest ore ever to be processed in the United States – Mallinckrodt built Plant 6 in 1946. Thick brick walls shielded workers from the ore, which averaged 25 percent uranium; some was as high as 70 percent uranium. Most uranium ore contains .3 percent uranium. The soot-black, claylike ore, originally from the Belgian Congo, came to Mallinckrodt by rail in old cattle cars and was sent with such haste that the first shipments smelled like manure. Workers who handled pitchblende were required to shower before lunch, before going home and any time they got dusty. From 1942, men who worked with nuclear material had been issued a full set of clothing down to their undershorts. Federal reports show that over the years the Atomic Energy Commission spent about $300,000 for dust control and other safety measures in the Mallinckrodt complex in north St. Louis. By 1956, to meet production quotas, all of Mallinckrodt's plants were producing more than three times their designed capacity. By 1957, it was clearly impossible to increase production without losing control over health risks. To solve the problem, the Atomic Energy Commission in 1957 opened a new factory – operated by Mallinckrodt – at Weldon Spring, in St. Charles County. The plant also ran at three times capacity for most of the years before it closed in 1966. Former uranium-division workers still say with pride that they never missed a production quota. They note that they always provided their government with the uranium it needed for nuclear weapons and nuclear power. Most also believe their company did its best to protect them. "To me, it was like getting on a plane," said Carl Feisel, one of the workers. "I feel the pilot is not going to kill himself; he is on that plane, too." Feisel began working at Mallinckrodt when he was 16, and he spent 48 years in its employ. He rose from an errand boy to a production foreman. Old Germans, as he calls them, showed him how to handle chemicals without injuring himself. He taught younger men to work safely with acids that could burn through their fingers. Feisel, who lives in north St. Louis County, does not think to work with radiation posed an inordinate risk to his health. Some other workers and their families are not so confident. A few years ago on a slow night at the plant, a group of former uranium division employees began talking about colleagues who had died young – under 50. In a few hours, the group had compiled a list of 40 names. More than half of the deaths, according to the group, were believed to involve leukemia or lung cancer – two cancers associated with radiation. Dick Schroeder, 63, a resident of North County, voices the feelings of many former uranium-division workers. "I don't regret the work," Schroeder said. "They didn't know anything and they still don't have the true answers. I try not to worry. I just hope I wake up each day and can play golf. What's done is done. But I pray a lot."   — For more information about the ongoing Coldwater Creek Contamination Lawsuit, contact TorHoerman Law.