NEWS
Child Care Deserts: Impact of a Lack of Child Care in a Community

The Impacts of Lack of Child Care Centers in a Community
Access to quality, affordable child care is crucial for a healthy society. Research shows that investment in early childhood development leads to better health, intelligence, and economic success through life. While early support can lay the groundwork for prosperity, a lack of proper care can lead to lifelong problems. Communities lacking adequate child care centers are defined as child care deserts. A new analysis of child care in every U.S. neighborhood shows that more than half of Americans live in "child care deserts." These are neighborhoods with little to no licensed child care capacity. The prevalence of child care deserts presents problems not only for families with children, but the entire nation.
What is a Child Care Desert?
The definition of a child care desert is: "an area where demand for space in licensed child-care programs far outpaces local capacity." The Center for American Progress (CAP) established the term to define census tracts where there is a ratio of more than three young children to every licensed child care slot. CAP researchers developed the term in accordance with U.S. Census Bureau child care research that showed that approximately one-third of young children are in nonrelative care. The lack of access to child care affects many U.S. families – 83 percent of parents with children 5 years or younger reported problems finding affordable, quality care – and some groups are hurt more than others.
How Do Child Care Deserts Impact Rural Areas?
Child care deserts are most prevalent in rural areas. Families in rural communities across the country often struggle to find adequate, affordable care for their young children. In fact, three out of every five rural communities lack an adequate child care supply. Rural American child care center infrastructure is often inadequate and unable to meet the needs of local communities. Child care facilities in rural communities are often small, home-based providers that are only licensed to serve a maximum of 12 children. Because of this, nearly 60 percent of rural communities in the United States are child care deserts.
How Do Child Care Deserts Affect Women?
Accessible child care plays an important role in both child development and family economic well-being. Working parents whose children are in care are usually able to reenter the workforce or pursue schooling earlier after taking leave. This affects women in particular, as mothers are more likely to stay home to care for their children. States with more child care deserts have lower rates of maternal labor force participation (MLFP). Labor force participation rates are roughly 3 percentage points lower for mothers who live in child care deserts. The rate is even lower for mothers in child care deserts with children age 6 or younger. In state-by-state comparisons, higher MLFP correlates with lower rates of food deserts.
How Do Child Care Deserts Affect Minorities?
An analysis of U.S. racial and ethnic demographics shows that Hispanic/Latino families are more likely to live in child care deserts than other racial and ethnic groups. In the 2012 National Survey of Early Care and Education, researchers found that both immigrant and native-born Hispanic/Latino households are more likely to need care during nonstandard hours because of work demands. The research also shows that communities with the highest rates of foreign-born parents are nearly 13 percent more likely to be food deserts. The American community survey also shows that American Indian and Alaska Native (AIAN) families are more likely to live in child care deserts than other demographics. It is important to note that tribal lands are often exempt from state licensing jurisdiction, so the data is less clear. However, poverty rates for AIAN families with children are approximately 74 percent higher than the rest of the population.
How Do Child Care Deserts Affect Economic Mobility?
Child care deserts are more common in lower-income areas. The lack of quality, accessible childcare often reinforces poverty and stunts economic mobility. While child care deserts are most prevalent in rural communities, they are very common in low-income urban and suburban areas. Urban communities with the lowest income brackets have nearly the same rate of child care deserts as median family income rural communities. An inadequate supply of child care options puts many lower-income families in a financial bind. Not only are many American child care services unaffordable, but families often have to travel further to access care. This limits their ability to commit to careers or additional schooling. Inadequate care can also present problems for children throughout the rest of their lives.
How Do Child Care Deserts Affect the Children Themselves?
The lack of affordable child care across the United States is a serious problem. The quality of care, education, and nutrition a young child receives can affect them for the rest of their life. These early experiences shape their social, emotional, and cognitive well being. Unfortunately, many infants and toddlers end up in facilities that are inadequate and underfunded. This increases risks for child abuse or neglect and leaves them susceptible to daycare injuries. These injuries, such as brain injury in babies, can be particularly hard to detect. Furthermore, poorly funded daycares are a risk for premise liability lawsuits.
Increasing Access to Child Care
The American child care and early education market leaves many poor and middle-class families without quality, affordable options. This presents problems that will affect the nation for years to come. While many families currently do not have access to care, state and federal policy makers can increase accessibility through public investments, subsidies, and improved data collection.
Summary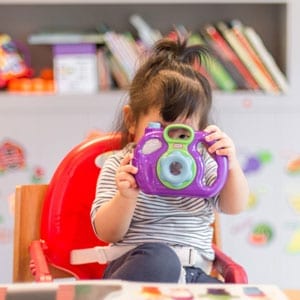 Article Name
Child Care Deserts: Impact of a Lack of Child Care in a Community
Description
lack of adequate child care centers in communities in the United States have led to child care deserts which present developmental problems for children.
Author
Publisher Name
Publisher Logo