NEWS
4 Back to School Safety Tips to Keep Your Student Safe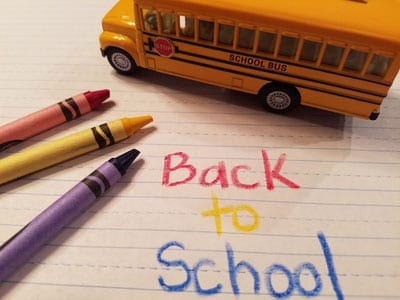 In the blink of an eye, summer is over, and children are heading back to school. For kids, summer was too quick; they're not ready to wake up at 7 am and get back into the routine of learning. Yet for parents, many are ready for the change of pace. Between school supply shopping and attempting to get back into a routine, it's easy to forget to talk to your child about back to school safety. It's important to remember – and share with your children – the 4 most important back to school safety tips for keeping your child safe and healthy during the school year.
Back to School Safety Tips for Students and Parents
Here are 4 important tips to consider when your kids are starting the new school year. Although these are four school safety tips are important, there are many other important factors to also consider when sending your little ones to school. Be sure that you communicate school safety with your child. Preach the importance of these tips and be sure to have a plan in place in case an accident does occur.
1. Bicycle Safety 
As your child gets older, you may start allowing them to go to school on their own, whether that be walking or riding a bike. Bicycle safety is incredibly important, especially because any injuries that occur could have a devastating impact on your growing child. According to the CDC, millions of people ride bicycles, but less than half wear helmets. Older children are less likely to wear helmets than younger children often due to the fear of appearing "uncool." This is an alarming trend because, although bicycle accidents can't always be avoided, most head injuries can be prevented with the use of a helmet. Even if a helmet is worn, it must be fitted and secured properly. Teach your child the rules of the road – ride single file on the right side of the road, always stop completely and look both ways before crossing the street, watch for other pedestrians and other hazards, use hand signals when turning to alert drivers of your intended direction, and wear bright-colored clothing.
2. Remember 'Stranger Danger'
Talking with your child, especially before school starts, is as important as ever. Although stranger abductions are incredibly rare, it's important for your child to know what to do in an uncomfortable situation. The first step? Teach your child not to talk to strangers. It's important to have this conversation while the child is young, but it is never too late to discuss stranger danger. Children should only talk to people they know and trust, especially when walking to or from school. Always follow the buddy rule and never go anywhere without a friend. The "safety in numbers" may be old, but it's still true. Although children should not talk to strangers, it is also necessary for children to know who are 'safe strangers' or trusted adults. These are people such as police officers, firefighters, or teachers. Even store employees can fall into the category of trusted adults, especially when a child feels uncomfortable – they can go into a store to ask for help if a police officer is not around.
3. Don't Overload the Backpack
Backpacks can be a source of strain on a child's physique, especially when weighed down with books and other school supplies. It's important for children to be prepared to learn, but it should not come at the expense of the child's health. Although digital textbooks are slowly becoming more and more popular in schools, not all have the option. It's important to be aware of how much weight your child can carry in a backpack. Did you know that as a general rule, to prevent injury, your child's full backpack should weigh no more than 10 to 20 percent of his or her body weight? Astonishing, right? If there is more weight than this, it can cause many problems, including back or shoulder pain, bad posture, or other injuries. When selecting a backpack for your child, choose one that is ergonomically designed and fitted with multiple compartments to distribute weight, an appropriate size, and has padded back and shoulder straps. Remember that a roomier backpack is not always beneficial. The more room in a backpack, the more the child is likely to put in it. Help your child determine an appropriate weight, and if you notice it may be too much, talk with your child and his or her teacher.
4. School Bus Safety and Carpool Safety
Public transportation accidents occur, whether the bus driver can avoid them or not. Without seatbelts, students in a school bus can be severely injured if they are not sitting properly in their seats. Make sure that your child understands the dangers involved in standing on seats and horsing around on the bus. It is difficult for bus drivers to monitor all of the students on the bus while driving, so oftentimes students will sit incorrectly on the bus. If an accident were to occur, your child could face serious vehicle accident injuries. If you choose to carpool with other parents, be sure that the parent that you are carpooling with is a good driver. If the parent is unable to drive with multiple children in the car, has a history of bad driving, or practices distracted driving, then they are more likely to be involved in a car accident. Know the parent that you are carpooling with.
TorHoerman Law – Advocates for Student School Safety
After a long, care-free summer, it may be hard to get back in a routine, but talking with your child about back to school safety is an important conversation to have. With the proper safety and wellness habits, your child will be ready to learn. At TorHoerman Law, we are personal injury lawyers. But, we are parents and community members first. We understand the worry that comes with sending you children to school (even though, by the end of summer, most of us are ready for them to go back). We hope that you take these recommendations seriously and also do some research of your own.  There are many simple ways to ensure your child's safety during the school year. Ultimately, keeping children safe and healthy in school is a community responsibility. By working together, community members can ensure back to school safety for children.
Summary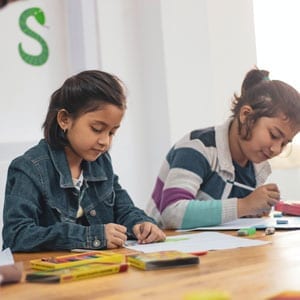 Article Name
4 Back to School Safety Tips to Keep Your Student Safe
Description
4 School Safety Tips: here are 4 back to school safety tips to consider when sending your child back to school for the school year
Author
Publisher Name
Publisher Logo