NEWS
First Juul Wrongful Death Case Filed After Teen Dies in Sleep
Juul Wrongful Death Lawsuit Filed on Behalf of Dead Son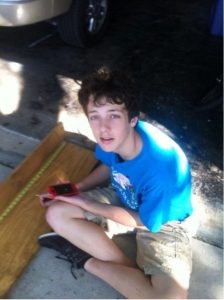 The mother of an 18-year-old in Florida who died in his sleep is suing Juul Labs, the San-Francisco based electronic cigarette company, claiming vaping caused their teenage son's death. Buzzfeed News reported that Daniel Wakefield died on Aug. 31, 2018, from breathing complications from electronic cigarettes. The Juul wrongful death case also accuses the company of producing misleading marketing that advertised their products as safe to use. Although this is not the first case filed against Juul, it is the first Juul wrongful death case to be filed on behalf of an individual who has died as a result of his or her injuries related to Juul.
First Vaping Wrongful Death Lawsuit
The lawsuit marks a monumental step in mounting legal and regulatory pushback against Juul and other e-cigarette companies. Wakefield's mother is the first person to file a vaping wrongful death lawsuit, a case that could set precedence for more to come. The lawsuit comes at a time of heightened concern over youth and teenage vaping; officials have said the United States is experiencing a youth vaping epidemic, citing increases in use and complications. Juul is facing the majority of scrutiny as the nation's largest, most-popular manufacturer of e-cigarettes. The company controls 70% of the market, and critics allege the company targets teens specifically through its advertising and sleek, discrete product design. Wakefield's mother claims that her son began vaping after being exposed to the company's advertisements.
More Deaths Tied to Vaping 
Wakefield's death is not the first to be tied to Juul and other vaping products. Public health officials have linked 26 deaths to a mysterious lung illness tied to vaping. The illness has affected hundreds nationwide. As of August 2019, the Centers for Disease Control and Prevention reported 193 cases of the illness, all of which resulted from e-cigarette use. The outbreak of severe lung issues started in the summer and continues to increase nationwide. CDC officials suggested the problem could be bigger in scope than the numbers suggest; it's possible similar issues have gone unreported. The outbreak's cause does not seem tied to an infectious disease, but it is still unknown whether it is tied to a specific brand or product. The CDC reported that many who became ill vaped THC-related products, and many patients cited using these products just before the illness began. The agency recommends that no one vape any liquids until a specific liquid or cause is determined (Centers for Disease Control and Prevention). Officials are still unsure of what is the cause of vaping lung.
Juul Tied to Asthma and Other Lung Complications
Wakefield's mother noted that her son suffered from asthma as a young child, but had not shown symptoms for years until he started vaping Juul. Wakefield lived an active lifestyle riding BMX bikes and skateboarding. He started vaping when he was 15 years old; when he was 16, he was hospitalized for issues with his breathing and lung complications. Wakefield's death certificate currently has asthma listed as the cause of death. The attorneys in the case cited studies showing that Juul can cause asthma and exacerbate its symptoms. They note propylene glycol, a synthetic liquid contained in vape products, as possible toxin formaldehyde when heated to a certain temperature. Juul Labs and other companies claim the product is "safe to ingest," while toxicologists raised concern over the validity of those claims. Health officials are also concerned that vaping can lead to a great risk of a number of different types of pneumonia after new research indicated a lipoid pneumonia vaping link.
Withdrawal Severe is Users
By the time Wakefield was hospitalized, he had become so addicted to Juul's products that workers had to apply nicotine patches during his treatment to prevent withdrawal. Wakefield's family said the addiction created severe withdrawal symptoms. His mother's claim noted that Wakefield once became so irate without his Juul that he threw a mini-refrigerator off of the top floor of their home. When she told her son about Juul safety concerns she had read, Wakefield claimed he didn't believe it was addictive. Withdrawal issues are particularly common with young e-cigarette users. The withdrawal symptoms are stronger than with adults, as adolescent brains are in earlier stages of development. Youth and young adults who are experiencing withdraw often show signs of increased irritability, mood swings, and lack of focus. At least one case involved a teen threatening suicide, while many other cases have reported depression and thoughts of suicide.
FDA Rebukes Juul Safety Claims
For years, public health officials were primarily concerned that vaping nicotine products would turn users towards cigarettes. Now concerns have arrived over the safety of vaping products themselves. As the mysterious lung illness tied to e-cigarettes spreads nationwide, researchers are scrambling to find a specific root cause. Officials and the public show particular concern over the products contained in vaping fluids that could create toxic chemicals once aerosolized at vaping temperatures. In July, a Juul representative publicly claimed that Juul is "totally safe." The FDA rebuked the claims, noting the company had not proven that its products were safer than cigarettes, and accused Juul of illegal advertising practices. Long-term effects of vaping are still unknown, and Juul has yet to reveal exact, specific contents of its pods. Attorneys in Wakefield's case said the company has used the public as "guinea pigs" while profiting from carelessness. TorHoerman Law is now filing lawsuits on behalf of families of teens who became addicted to Juul as a result of the company's misleading targeted marketing campaigns. If you or a loved one believe that you qualify to participate in a Juul lawsuit, whether it be a Juul wrongful death or any other injury, contact an experienced Juul lawyer at TorHoerman Law today. TorHoerman Law offers free, no-obligation Juul lawsuit case consultations for anyone who has suffered an injury because of Juul.