NEWS
The Most Common Workplace Injuries & What You Can Do to Prevent Accidents
A List of Workplace Accidents and How to Prevent Them
As a business owner, you may feel you've taken the proper precautions to ensure you provide a safe working environment. As an employee, you may assume you're safe at work. As such, when a workplace injury occurs, it throws both employers and employees off-guard. Even a minor injury may have workers questioning if a work environment is truly safe.
By learning more about the most common workplace accidents, you'll be aware of injuries that can occur in even the safest work environments. Review the advice provided below so you can learn how to prevent these common injuries and keep everyone safe on the job.
What Are the Most Common Workplace Injuries?
Workplace injuries may be more common than you think. According to statistics from the National Safety Council (NSC), in the U.S.:
Every year, 4,600,000 workplace injuries occur;
Every week, 88,500 injuries occur in the workplace;
Every day, 12,600 workers are injured on the job;
Every hour, there are 510 injuries in the workplace.
A worker is injured on the job every seven seconds in the U.S. and there are several common situations that cause these injuries to occur.
Overexertion
Overexertion occurs when you push your body too hard or you've been performing a repetitive motion that leads to injury. Back pain from heavy or repetitive lifting or pain in the hands and wrists from excessive computer work both constitute overexertion injuries.
The NSC calculates that 33.54% of the workplace injuries that occur in the U.S. are attributed to overexertion. When this type of injury occurs, an employee may need to take a break from work, pursue physical therapy, or have surgery to correct the problem. An employee may pursue legal action for an injury if the employer didn't provide the proper equipment, training, or breaks.
Equipment-Related Injuries
In the U.S., the NSC concludes that about 26% of all workplace injuries are related to equipment. These injuries may be minor and only require the employee to visit a medical professional for treatment.
However, some equipment-related injuries may be severe and require surgery, limb amputation, or may even cause death. As an employer, you'll need to hire a premises liability lawyer if an employee pursues legal action due to a lack of training or equipment malfunction.
Transportation-Related or Vehicle Accidents
According to the CDC Foundation, in 2013, workplace vehicle crashes cost U.S. employers $25 billion. These costs were related to death or injury that occurred when employees were in transportation-related or vehicle accidents while doing their job.
Depending on the severity of the vehicle accident, an employee could experience a minor injury, severe injury, or even death. Employees may need to take legal action for car accidents to cover their medical expenses and the time they're unable to work.
Slips and Falls
A slip, trip, or fall can occur in any workplace environment. An employee may trip over a step in an office or slip on an oil spill in a warehouse. These slip-and-fall accidents may only lead to minor injuries, such as a stubbed toe, or can lead to severe injuries, such as an injured back or a broken arm.
The NSC states that 25.8% of all workplace injuries are slip-and-fall accidents. An employee may hire a slip-and-fall attorney and pursue legal action if they feel the employer was negligent. The employer may be responsible for the worker's medical bills and other expenses related to the slip-and-fall.
Chemical Exposure
A chemical exposure injury occurs when an employee inhales or comes in contact with a dangerous chemical. Mishandling of certain substances may also cause a fire or explosion, which can lead to an injury.
For example, let's say a maid mixes ammonia and bleach and experiences throat irritation from the chemical reaction, or that an employee opens a drum of gas and an explosion ensues. In 2017, chemical inhalations in the workplace accounted for 41 deaths in the U.S.
Employees may pursue legal action from chemical exposure if they experience injuries on the job, such as damaged skin or respiratory problems. If chemical exposure was due to employer negligence, the employer may be responsible for the employee's medical expenses and time out of work.
Which Industries Have the Most Workplace Injuries?
According to the U.S. Bureau of Labor Statistics (BOL), the five industries with the most workplace injuries include:
Construction: Heavy machinery operators, roof installers, and other construction workers may fall from buildings or get injured while operating tools. There were 1,008 fatal construction injuries in the U.S. in 2018.
Transportation: Truck drivers, forklift operators, and other transportation workers can get into accidents on the road or be injured by faulty equipment. Transportation injuries accounted for 874 workplace fatalities in the U.S. in 2018.
Professional and business services: While office jobs seem relatively safe, injuries can occur when employees bring their dogs to the workplace or slip and fall on a wet floor. There were 585 fatal workplace injuries in business and professional environments in the U.S. in 2018.
Agriculture: Hunters, fishermen, farmers, and other agricultural workers may become injured while operating farm equipment or interacting with large animals. In the U.S. in 2018, there were 574 fatal injuries related to agricultural work.
Government: Parks and recreation or maintenance workers may be injured performing government jobs by improperly operating equipment or getting into car accidents. In the government sector, there were 471 fatal workplace injuries in the U.S. in 2018.
Workplace Safety Best Practices
To prevent workplace injuries, employers must implement best practices in the workplace. This should include an emphasis on:
Communication: Regular communication with employees about safety best practices ensures that all workers understand safety. Employees that communicate efficiently with each other also find it easier to avoid accidents on the job.
Safety policies: Creating clear safety policies that employees understand and feel motivated to implement is crucial to workplace safety. Employees must be open to evolving safety policies. For example, during the coronavirus pandemic, employers may need to implement mandatory social distancing guidelines.
Discipline: Employees must be informed of a strict disciplinary system if they don't follow safety precautions. Outlining the actions that will be taken for not complying helps motivate employees to continue working safely.
A reporting system: A reporting system allows employees and supervisors to speak up over noncompliance issues or safety risks. Injuries may be prevented when employees can anonymously report issues in the workplace to supervisors.
How to Handle an Injury at Work
When an injury occurs, it's important to seek medical treatment as soon as possible, getting treatment for the injury right away may prevent more problems or additional injuries.
Additionally, report the incident to a supervisor or human resources representative. If your injury was due to a hazard, such as faulty equipment, an employer can take action to ensure no other employees are injured in the same manner. Maintaining open communication with your employer helps to ensure you know the actions they're taking to prevent the injury from occurring again.
You should also discuss your workers' compensation options with your employer. Your medical expenses and time away from work may be covered when you make a worker's compensation claim. If not, you may need to seek legal representation for monetary assistance with these expenses.
When workers understand how to prevent accidents and employers implement safety plans, the work environment remains relatively safe. However, if a workplace injury occurs, it's important for the employer and employee to work together to remedy the situation.
Summary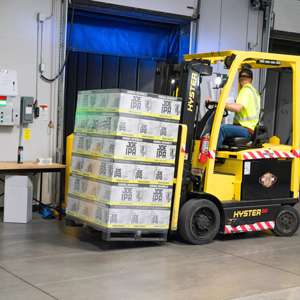 Article Name
The Most Common Workplace Injuries and What You Can Do to Prevent Accidents
Description
Workplace injuries can occur in any setting but are most common in the construction and transportation industries. Overexertion, slip-and-falls, and equipment-related injuries are common and employees may seek compensation for these injuries.
Author