Philips CPAP Machine
A continuous positive airway pressure therapy (CPAP) machine is used to treat sleep-related breathing disorders with sleep apnea being the most common of these disorders. Users hook this ventilation system up to themselves before bed, and it helps regulate their breathing while they sleep. Philips, among other things, is a popular CPAP machine producer. Together they work with ResMed and Philips Respironics to manufacture CPAP, Bi-Level PAP, and other types of these machines.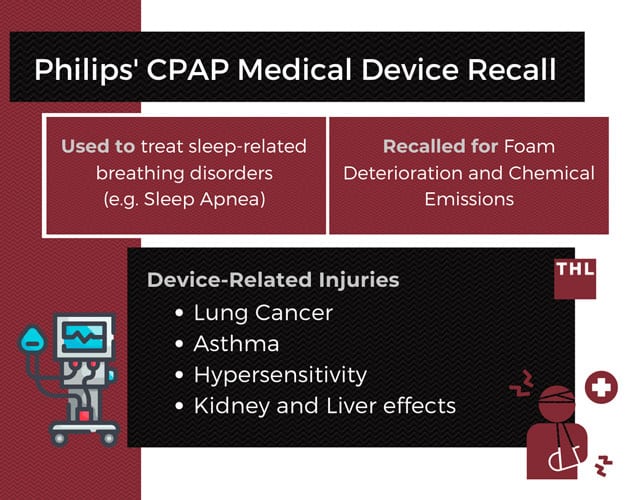 Some Philips CPAP machines have been recalled due to a design defect resulting in serious injury to patients.
If you  suffered an injury due to a CPAP device, use our chatbot  to receive a free, instant online case evaluation.