Surgical Stapler Lawsuit Filed on Behalf of Injured Patients
Surgical staplers are used in a number of routine surgeries, but what happens when a routine surgery becomes a matter of life and death? That is exactly what has happened for thousands of patients who have suffered potentially fatal injuries resulting from surgical stapler defects.
Many of these surgical stapler adverse events went unreported, or so it would appear, as the reported surgical stapler injuries and deaths were housed in an FDA secret database, referred to as "alternative summary reporting." The "alternative summary reporting" database skewed the total known adverse events reports, limiting public awareness of the dangerous risks associated with surgical staplers.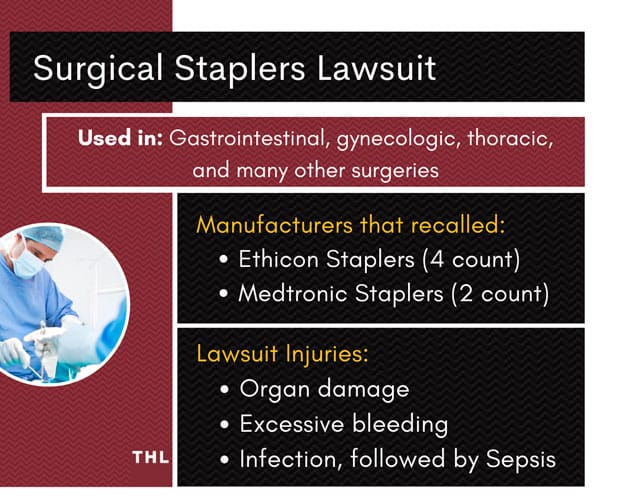 In a damaging report released by Kaiser Health News, the FDA supposedly had created and expanded a "vast and hidden repository of reports on device-related injuries and malfunctions." Included in that hidden database are reports of injuries or deaths caused by surgical staplers.
Surgical stapler lawsuits are now being filed on behalf of patients who suffered surgical stapler injuries, unaware of the adverse effects associated with the medical devices.