NEWS
How Much Does An Attorney Cost? Understanding Lawyer Fees

Filing a lawsuit may seem like an unnecessary hassle, but it does not have to be. Before filing a lawsuit, it is important to do some background research and talk to experienced legal attorneys to find out the viability and profitability of your claim. It is not always easy to tell when you need an attorney, but certain scenarios can require legal action. The costs behind the respective services can fluctuate depending on the type of litigation, the experience of the lawyer, the requested method of payment, geographical location, the extent of the litigation, and other factors.
Average Cost of a Lawyer
Although there is no universal cost of a particular lawyer, the average cost can be determined through a number of factors and fees. In the U.S., the average cost of a lawyer on a national scale is approximately $200 per hour for their services. This figure is not applicable to all types of attorneys. For example, many plaintiff's personal injury lawyers do not charge an hourly rate for services rendered. Instead, they charge an agreed-upon percentage of the client's verdict or settlement amount. Generally, attorneys operating under these agreements receive 30% to 40% of the plaintiff's award. These fees are often factored into verdicts and settlements so that the plaintiff retains the necessary monetary compensation to cover their damages and their attorney's legal costs. Many other attorneys, such as corporate lawyers and defense lawyers, charge their clients using an hourly fee agreement. Through this method, the client is billed for the number of hours that the lawyer accumulates while working on the client's case. Therefore, lawsuits that require less of their time will be cheaper than complex cases that take a long time to resolve. Hourly fee amounts can differ depending on the location and case specifics. While the average cost-per-hour is $200, hourly fees can range significantly. Some lawyers charge thousands of dollars per hour for their services, while others charge a more modest hourly wage. Additionally, flat-rate fees are another commonly used billing method by attorneys. This payment plan involves a defined amount of money upfront. Therefore, unlike hourly fees, the cost of a lawyer will not increase over time. Also, clients will not be charged for any extenuating circumstances like contacting their attorney.
Standard Attorney Fees
So, how much does a lawyer cost? Well, that depends on the type of legal fees the attorney enforces. Standard attorney fees can range from $250 to $600 per hour. The following common attorney fees make up the majority of the expenses associated with the hiring of a legal representative.
Consultation Fee
Consultation fees are defined as the costs of legal advice from a professional lawyer. The rate of consultation fees varies by the law firm. Typically, firms may charge around $50 to $100 for the initial hour of consultation. On the other hand, some may offer free legal consultations. The cost of consultation generally depends on the type of litigation the client is involved in.
Retainer Fee
Retainer fees are something that a lawyer may ask for in advance of working on your case. In essence, retainer fees can serve as a down payment on lawsuits. As your case progresses, your attorney will subtract the costs from the initial retainer fee that you paid. The cost of a retainer fee often depends on the type of lawsuit being filed, but the typical fee ranges from $700 for simple cases to $1200 for more intricate cases. In some cases such as corporate litigation retainers, the retainer fee can be thousands if not hundreds of thousands of dollars. Retainer fees orchestrate cooperative relationships between lawyers and plaintiffs because it is a tangible indicator of how much money is available to be spent on the case.
Contingency Fee
Contingency fees involve the attorney receiving a portion of the clients' verdicts or settlements, as discussed above. The percentage awarded to the attorney can be determined in court and is often between 30 to 40 percent of the compensation. This gives plaintiffs the advantage of being able to file a lawsuit at no cost until they have been compensated. Again, attorney fees are frequently calculated into verdicts and settlements so that the plaintiff's compensation reflects their total losses and costs, including attorney fees.
Statutory Fee
These types of fees are decided by previously existing statutes or laws. Statutory fees are determined through the court system. Whether or not a lawsuit requires statutory fees to be paid depends on the type of claim being filed. For instance, several civil rights violations and discrimination lawsuits include statutory fees that must be paid by plaintiffs. Statutory fees are established by law to protect citizens. They ensure that individuals or groups can take legal action in the court system to protect their civil rights without being limited by cost of legal representation.
Flat Rate Fee
Flat rate fees are price-marked costs of service for common legal actions. For example, a family law attorney might have a flat rate fee of $1,000 to handle a client's divorce. A criminal lawyer may offer legal representation for clients facing DUI charges at a flat rate of $10,000. This flat rate fee is independent of the cost of litigation or the outcome of the client's case.
Legal Aid Fees
Legal aid agencies may help you for free if they decide to take the case pro bono. However, if they insist on charging a fee, it should cost less than $100 per hour. When discussing fees, you should be direct with potential lawyers about how much you can afford to pay.
Pro Bono
Attorneys will sometimes take on work at no cost to the client. This is called pro bono. Some attorneys are required to provide a minimum number of hours of pro bono work each year. If a case is taken pro bono, the cost of the litigation will fall on the firm or attorney. Oftentimes, pro bono work is offered to clients who are financially limited and who would otherwise not be able to afford legal representation.
Factors That Affect Lawyer Rates
As stated earlier, there is not a standard fee amount that applies to all lawyers. Fees fluctuate depending on multiple circumstances. Rates are often negotiable, so it is best to discuss them with a potential lawyer before deciding who to hire. Here are some of the more common factors that influence the cost of lawyer rates.
The Lawyer or Law Firm Reputation
Veteran lawyers that work at a law firm with a history of success will understandably cost more to hire than attorneys who work under newly established or unproven law firms. The reputation and size of a law firm are important factors that should be considered when hiring a lawyer. A lawyer with a better reputation or a firm with more notoriety will often cost more, but with a higher expectation for success. However, this does not necessarily mean that cheaper attorneys are not as qualified. Younger attorneys and attorneys with smaller practices can be just as talented as big name attorneys and firms but at a much cheaper rate.
Type of Legal Work
Legal services rates depend heavily on the type of litigation and the fee agreement used in that area of practice. Personal injury representation, for example, generally operates on a contingency fee basis where the legal fees are an agreed upon percentage of the client's award, generally 30 to 40 percent or the settlement or verdict amount. Different cases — such as wrongful death, car accidents, or premises liability — result in a multitude of different compensation amounts. The total amount of compensation translates to the total fee of the attorney. In other areas of practice, like family law, the attorney might offer flat rate fees for each type of service offered. In corporate law, businesses generally pay a retainer fee as well as hourly fees for legal work. There may be additional fees administered for cases that go to trial, arbitration, or add additional work. Complex cases will cost more money than lawsuits that are straightforward and require minimal legal work.
Experience
Attorneys that have more experience may be better-versed in the legal system and present you with an increased chance of winning compensation. Therefore, more experienced lawyers will cost more than those who are new to the industry. Experience is an important factor to consider, but lack of experience does not always translate to bad legal services. You should consider other factors, like client reviews, when considering an attorney.
Billing Method
Although most lawyers charge by the hour, it is not a standard industry-wide practice. In order to figure out the true amount of money you will be receiving through your lawsuit, you will need to determine how much you are paying your lawyer in advance and how much they will receive after the case has been resolved. You should discuss preferred billing methods with your potential attorney before hiring them. Depending on the type of litigation you are involved in, it may be acceptable to negotiate the terms of your attorney's services.
Geographical Location
The cost of a lawyer may also vary depending on the lawyer's location. Attorneys who more in more populated regions may charge more because they have a larger client pool. It may also be more expensive to litigate certain types of case in specific geographic locations. For example, if your attorney needs an expert to testify on your behalf and there is no one available in your area, you may end up spending more on acquiring an out-of-area expert to offer their professional opinion.
Summary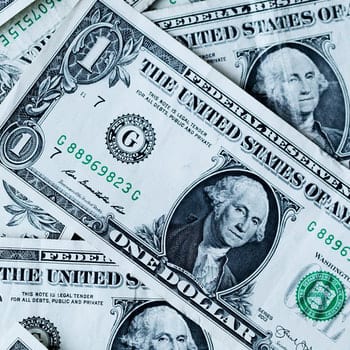 Article Name
How Much Does An Attorney Cost? Understanding Lawyer Fees
Description
How much does an attorney costs depends on type of litigation, legal fees, experience, and other factors that set lawyer fees.
Author
Publisher Name
Publisher Logo