NEWS
4 Tips for the Week Before the LSAT
Preparing For the LSAT
The December Law School Admissions Test (LSAT) is this Saturday, leaving test-takers only five more days to get prepared for the big day. If you are taking the test for the first time, this final week of preparation may seem overwhelming. If it is your first time, or even if you have already taken it, don't get discouraged. With the right amount of preparation and a positive attitude, you should do great.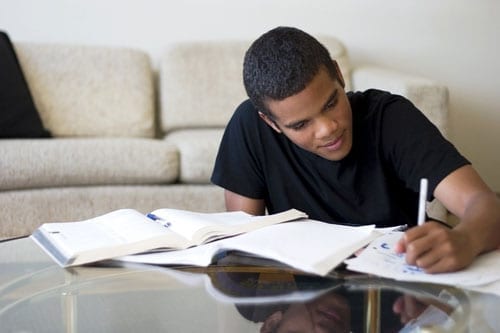 Here are 4 helpful tips to follow in the days leading up to the LSAT:
4 helpful tips for prepping for LSAT:
1. Relax.
Seriously, take a deep breath. One of the worst things that you can do to yourself is getting anxiety-ridden before the test. Remember, you have multiple attempts to take the LSAT. If you are not satisfied with your score, there are still two more tests available before next year's fall semester of law school. If you are feeling stressed out, take a break. You are not going to make any substantial ground on your studies if you are distracted worrying about the upcoming test. Find something that calms you down – watching TV, going for a walk, etc. – incorporate that activity into your study sessions to break them up.
2. Review previous exams.
You can find most of the previous LSAT's online or in test prep books. Review the questions, practice taking the tests, and make note of the sections that you struggle with. You should also do this with any practice exams that you have already taken. Review your answers as well as your strategy for solving questions. Reform your previous test strategies for each section into the most time-efficient strategy possible. Make sure that you form different strategies for each section. While one strategy for solving questions may be faster for Reading Comprehension, it may not be applicable to solving Logical Reasoning questions for example.
3. Practice your weak areas. Then, practice again.
 Everyone has that one section of the LSAT that they really struggle in. It's easy to blow it off and say, "Hey, I can bomb this section and focus on doing well on the other ones." But in reality, this is a terrible idea. Weaker areas are the best opportunity to gain points and boost your overall score. On the other hand, low points on a weaker area can plummet your overall score. The reason being – there aren't that many questions in each section and the number possible earned points fluctuates from test to test. If you are already doing well in one area, you will not be able to boost your score in that area enough to dramatically influence your overall score positively, especially if that section ends up being a lower point section. However, if you bomb a section because you didn't study it, you could dramatically influence your overall score negatively, especially if that section ends up being a higher point section. So, it is good to have balance. Be as prepared as possible for each section. You do not have to be completely confident in every area. Just be as prepared as possible. How do you get prepared? Study. Review your previous practice tests and identify your weak areas. Evaluate all the potential issues that cause you to struggle in these sections and create a plan of action to address these issues. Formulate a strategy for answering the questions and then practice this strategy on practice problems. Continue to practice until you feel more comfortable with the section.
4. Prepare yourself the night before. But that does not necessarily mean studying.
Stop taking practice tests on Thursday night. You should not even take a single practice test on Friday. The most you should do on Friday is some mild reviewing of materials and strategies. Do not try and over-prepare on Friday. Even consider studying until lunch and then dedicating the rest of your day to doing something that you enjoy. Those last couple of hours on Friday are not going to make or break Saturday's outcome. So take it easy, get a good meal in, and most importantly, get a good night's sleep. Friday should be dedicated to letting your brain and body recharge. Do not wait to gather the test materials you will need for the exam – your admission ticket, identification, and printed photo. You should have everything together by Thursday night. Before you go to bed on Friday, double-check to make sure you have everything you need so that you do not have to worry about anything in the morning. On the morning of the test, be sure to get a good breakfast. Give yourself plenty of time to get ready and get to the proctoring location. Do not try and cram a study session into your Saturday morning routine. It will not make a difference. You should go into the test calmly and collected. Try to relax, and remember, it is just a test. You can take it again. Be positive and good things will come. To all of you first-timers as well as those of you who are taking another swing at it, remember these tips and you will succeed. Good Luck with your LSAT!