NEWS
Starting Law School? Read These 10 Tips!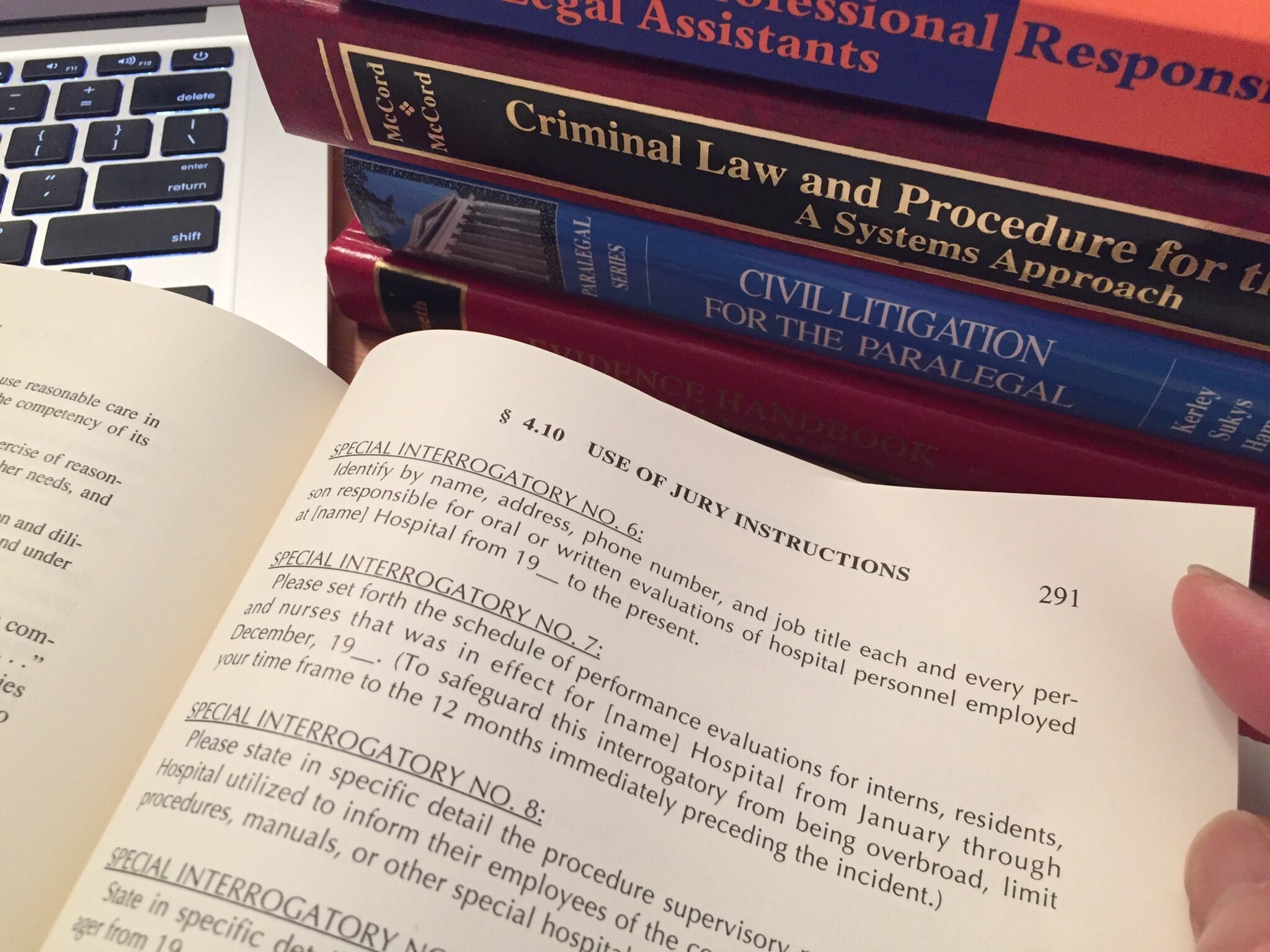 10 Tips if You are Starting Law School
Law school isn't a walk in the park. It's a grueling three years that requires the utmost attention to your studies. Take it from Jordan Butler, a law school graduate and former law clerk with TorHoerman Law. Here he shares his ten tips for making it out of law school with your degree in hand.
Treat your first year like it's a job
The homework and study requirements drastically increase from whatever undergrad major you completed. While you likely won't be able to get a legal job until you finish your first year, you should make the same time commitments to your schooling as you would in your dream job. Once you get to law school, nobody cares if you do your homework or prepare for the final; it's all up to you and that means putting in the hours you need to grasp what's going on in the classroom.
Find out what relieves stress best for you and take time for yourself
I know this may seem to contradict my first point of putting in the work hours, but it's critical to make sure you are taking personal time in between all of the studying. You will feel like there is always something you should be doing because, well, there is, but that doesn't mean you shouldn't plan some downtime for yourself. Studies are increasingly starting to show that people who take breaks and go on vacations are more productive than their colleagues. Your success in law school will depend on balancing the dichotomy of managing your extreme workload and still taking time for yourself.
Ask questions and answer cold calls confidently
Perhaps one of the biggest fears for incoming law students is the Socratic Method, a form of conversation between a professor and students that creates critical thinking skills and application of the law. Professors often cold call on students at random in giant lecture halls creating a ripe opportunity for public humiliation. The truth is nobody remembers who asked silly questions or missed easy answers. What they do remember is who did well in the final and received the better grade so answer and ask your questions confidently, knowing that temporary humiliation may come, but if it helped you prepare better for the final then it was well worth it.
Find a mentor
Law school can feel incredibly overwhelming. The good news is that there are a lot of people around that have been through the same experience. Whether it's a professor, faculty member, work colleague or anyone you may know in the legal field, find a mentor and stay in frequent contact with them. They will be able to help you endure the emotional roller coaster that is law school and give you sound career advice on how to navigate the complex legal career market. Also, the more mentors the better! I've been lucky enough to find mentors in my professors at school as well as in the attorneys here at TorHoerman Law. Both types of relationships have helped me become a better attorney.
Network
If you're anything like me, you won't have a lot of legal contacts at the start of law school. If you do, that's great, but it's still imperative for every first-year student to network. The school may have several events that you can attend but also look for various student association events and things happening with your local bar association. If you have the desired concentration, talk to your career services team about events you can attend. It's important to get your face out there and shake hands with people in your field so that when it's time to start putting in applications the following summer, they remember your face.
Respect your classmates
There's somewhat of an adversarial cloud in law school hanging over your classmates because final grades fall on a curve. The grades depend on your peers doing worse than you, but that doesn't mean you should treat them as your enemy. You will need many of your classmates both during law school and in your legal career. There will inevitably be people who are jerks or inconsiderate of others but don't become one of them by losing your humanity in the competitive system. Treat people with common courtesy and respect, and it will pay dividends in law school, your career, and life.
Develop your professional legal image
When you began your path to law school, you started a professional legal image unique to yourself. A career identity is much different than a student identity because it encompasses the entire person's professional works and livelihood. In my opinion, your professional image has two components, character and experience, so make sure to focus on both equally. It is critical that you act and treat others like a professional and gain practical work experience while you are in law school so that you have a developed and requisite professional image to compete in the legal market once you are out.
Make a friend in your Career Services department
Every school should have a Career Services department and to not utilize yours would be foolish. I advise picking a particular member of the department and develop a closer relationship with them so that they can begin to develop a tailored plan towards your specific job interest. If nothing else, having someone who does nothing but finds law students employment for a living will help you relax knowing someone else is there to help with such a daunting task.
Take practice final exams
Most law school final exams make up 90-100% of your actual grade in the course, and sometimes, they may only be one or two questions requiring you to spot and analyze issues relevant to the subject material. It can often be a foreign experience for students to have their entire grade hinge on a 4-hour test session, which then leads to increased stress and often panic during the actual exam. Everyone has a different approach to tackling these "issue spotter" exam questions, but you definitely don't want to be figuring out your method during the exam when your career is on the line. Professors will often give out practice exams and you should utilize these as much as possible, especially if you haven't experienced this testing style before. Even if your professor does not hand out past exams, there are still plenty of readily available materials you can access to help practice and simulate a law school final.
Have a schedule and/or planner
The number of commitments you will take on is likely to increase once you begin law school. Many undergrad students have never used a planner before or maintained any daily schedule, but now is definitely the time to change that. Not only will having some kind of schedule ensure you don't miss the classes, appointments or assignments you will have to juggle, but it also provides some stress relief in having a degree of organization with a continually growing pile of things to attend to.
Law school is a serious and life-changing commitment so arrive ready to heavily work on your new career, but never forget in the chaos to have fun and remind yourself of the great opportunity you have been given. That opportunity will provide you with the chance to lead a life doing something you truly care about and the ability to positively affect countless lives of others.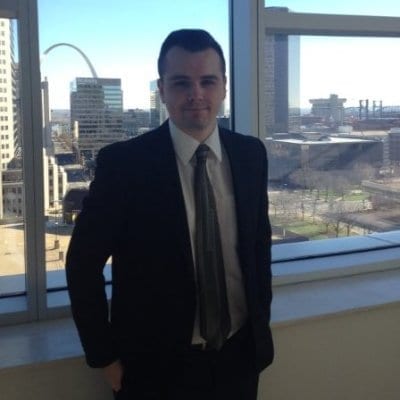 About Jordan Butler:
Jordan graduated from Saint Louis University School of Law in 2018 with a J.D. and a special concentration in Health Law. Jordan previously attended William Jewell College and the University of Amsterdam where he studied political science and international law. He was a law clerk with TorHoerman Law from September 2016 to December 2017. Upon leaving TorHoerman Law, Jordan went on to become a legal intern with the CMS Division in the Office of General Counsel at the U.S. Department of Health and Human Services (HHS). Currently, Jordan is an Associate Attorney at Spiros Law.  Having previously clerked for the Missouri Public Defender's office, he has always been committed to using his knowledge to help those in dire need of legal assistance. Jordan is excited to begin his legal career and to apply what he has learned from the attorneys at TorHoerman Law about using his legal skill set to help wrongfully injured individuals.