NEWS
Fender Bender: What to Do After a Minor Car Accident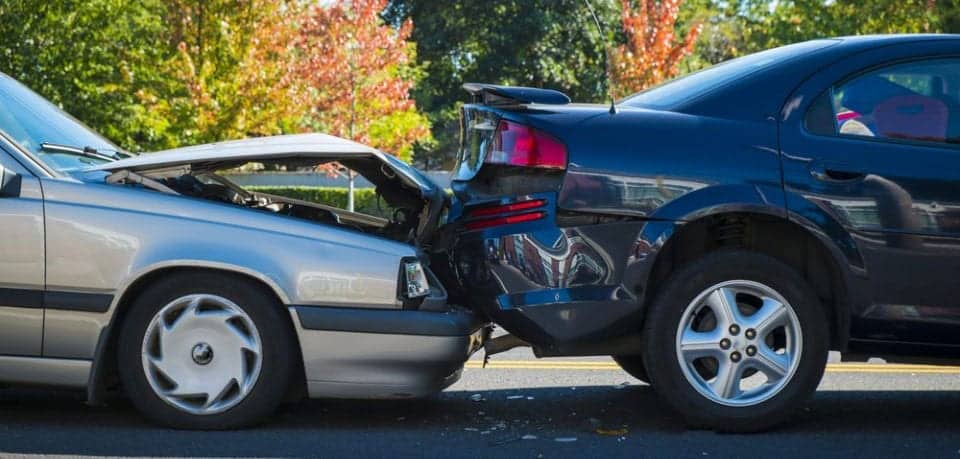 What to Do in a Fender Bender
Screeching tires, slamming on the brakes, gripping our steering wheels, and then — thud! Fender bender. Many of us have been there. Minor car accidents are common, and sometimes there's nothing you can do to avoid a fender bender. Whether it's your fault or not, traffic accidents are a stressful experience. There's usually some confusion about exactly what happened, and even more about what to do next. Being prepared and knowing what to do after a minor accident will help to prevent a major disaster. If you were involved in a small car accident, there's no need to worry. Keep calm, and read on to learn about what to do when you get in a fender bender.    
How Can a Minor Car Accident Affect You?
In a minor car accident, little damage to your car can still mean a lot of damage to your health and your wallet. Knowing how a fender bender can affect you, your auto insurance, and your health will help you prepare to handle the situation in the best way possible.  
How Will a Fender Bender Affect Your Insurance?
One of the most common questions people have is: "How much does a fender bender raise insurance rates?" The answer depends on driving history, but according to a study on car insurance claims, drivers who make just one claim will see their insurance rates rise on average at 41 percent. This is why it is sometimes better to not make a claim unless damages exceed $2,000 or someone is injured. It is still recommended that you exchange insurance information with all persons involved. You are legally obliged to share your insurance information with the other driver. If the other driver says they are making a claim, or their auto insurance company contacts you, be polite and stay calm. Tell them to contact your insurance company or attorney. Do not give them a statement about the accident, do not admit fault, and do not sign anything. Depending on your state and local laws, you may be required to report any car accidents, regardless of damages incurred, otherwise face penalties such as suspension of your license.    
Potential Injuries from Minor Car Accidents
Seemingly minor accidents can have major health consequences. In fact, over 290,000 Americans are treated for motor vehicle injuries each year. In incidents involving larger vehicles, such as truck accidents, injuries are a particular concern. Of the most common car accident injuries, many can occur in minor accidents.  These include breaks and fractures, lacerations, concussions, and even traumatic brain injuries. People involved in fender benders are especially susceptible to whiplash. It's important to seek out medical care for any car accident injuries, regardless of how minor the injuries seem initially. Some serious and even life-threatening injuries, such as internal bleeding, may seem minor at first.    
Immediate Steps to Follow When You're Involved in a Fender Bender With Other Vehicles
Knowing what to do in a minor car accident will help prevent major problems. While things might seem stressful in the moment, know that it will be okay. Keep calm and take the following steps to mitigate any issues.
Do not drive away, and

never admit fault

! Look for any signs that your vehicle, or the other drivers', could combust. If necessary, move away from the vehicles.

Assess yourself and passengers for any signs of injury. If there are signs, immediately contact emergency medical attention.

If it's safe to do so, move your car out of the hazard zone and onto the shoulder of the road. This will help prevent traffic blockages or further collisions.

Exchange contact information with all other drivers involved in the accident. This includes phone numbers, drivers' license numbers, insurance policy information, license plate numbers, and make and model of the vehicles. Again,

do not admit fault

.

Call the police to report the accident. This is generally required by state law and a necessary step if you file a report with your insurance company.
While the advice provided here is broadly applicable, the precise steps you follow could vary depending on the type of car accident you've been involved in.  
Be Prepared for a Fender Bender
It is best to be prepared in case you are involved in an accident. Some easy ways to be prepared in case you are involved in a minor accident include:
Have an emergency contact set up in your phone

Keep your driver's license, auto insurance and health insurance easily accessible

Always have a plan of action in place
Following Up Steps After a Minor Car Accident
After taking care of the immediate situation, it's important to mitigate potential liabilities. This will help ensure you avoid any unfair lawsuits or fault accident claims. This includes:
Obtaining a copy of the accident report. Ask police at the scene, or call the city's non-emergency police line, to obtain a copy. This gives you proof of the accident in the case of any injuries, insurance issues, or legal action.

If necessary, file an insurance claim. In general, it's best practice to file a claim if the repairs will exceed $2,000 or if someone is injured. If any involved

drivers are uninsured

, consider filing a small claims action. A

car accident attorney

can help you decide the best actions in the claim process.

Document the accident. Take photos of any vehicle damages, injuries, and the road where the injury occurred. Take detailed notes of how the fender bender occurred, when, and where. Get testimony and contact information from witnesses and authorities. This

evidence

will help if you decide to file an insurance claim.
What If You're in a Single-Vehicle Accident?
Single-vehicle fender benders involve just one car. For example, maybe you strike a tree, back into your mailbox, or veer off the road and damage your bumper. Negligent driving is one of the main causes for single-vehicle accidents, and many of them can be prevented. Whether you're at fault or not, knowing what to do next is crucial.  
Should You Still File an Insurance Claim?
A common question after single-vehicle accidents is "should I call my insurance company after a minor accident?" As a general rule of thumb — no. Single-vehicle accidents with damages under $2,000 generally do not warrant an insurance claim. Claims often increase insurance premiums, which negate any savings.  
Who Is Liable?
In most single-vehicle accidents, the driver is liable. However, this could change if the vehicle malfunctions or road conditions are unreasonably dangerous. If this is the case, you could file a claim against the vehicle manufacturer or government agency responsible for road maintenance. The involvement of self-driving cars can make determining liability particularly difficult. It is important to get in touch with an injury lawyer if someone else is liable for any injuries you might have sustained.    
Following Up a Minor Accident
Minor accidents never need to be a major problem. Knowing what to do after a minor car accident will help you stay protected. Always be prepared. Taking the correct course of action helps keep you and your wallet safe.
Summary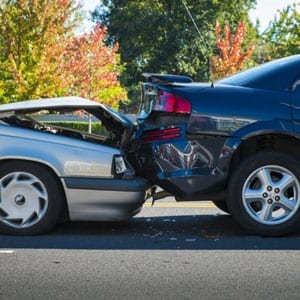 Article Name
Fender Bender: What to Do After a Minor Car Accident
Description
Involved in a fender bender or single car accident? What to do after a minor car accident, how a fender bender will affect your insurance
Author
Publisher Name
Publisher Logo