NEWS
Do You Have Underinsured Motorist Coverage?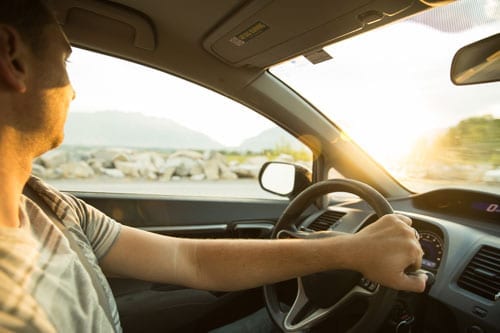 You are involved in a car accident and the other driver is at fault. You suffer major damages — both personal injuries and property damages. Your case is simple and you just want to be reimbursed for your monetary losses, so you contact the at-fault driver's insurance provider to make a claim for compensation, but come to find out that the at-fault driver's liability coverage will not cover the total cost of your damages. Not to worry, your insurance provider offers underinsured motorist coverage.
What is Underinsured Motorist Coverage?
Underinsured motorist coverage (UMC) is an affordable addition to driver insurance plans. UMC protects you from irresponsible drivers who do not have enough liability insurance to cover your damages. If you are involved in an accident and the at-fault driver cannot completely cover your damages, your insurance provider will step in and make up the difference owed. UMC can save you from having to pay for an accident where another driver was at fault.
Underinsured vs. Uninsured Motorist Coverage
With an average of 1 in 8 people estimated to be operating a motor vehicle without insurance, having an accident with an irresponsible driver is a more likely risk than most people realize. Another form of UMC is uninsured motorist coverage. This coverage sometimes comes with UMC, but may also be offered separately. It covers damages that you incur from an uninsured motorist.
Two Common Types of Underinsured Motorist Coverage
Motorist Bodily Injury Coverage

Covers the cost of any medical expenses, and the costs of any injury-related bills not covered by the at-fault motorist. It also covers any passengers in your vehicle, and in case that you are not driving, it will cover the driver.
Motorist Property Damage Coverage

Covers the cost of any damages to your vehicle or personal property that is not covered by the at-fault motorist. Unlike motorist bodily injury coverage, it does not cover damages in a hit-and-run accident.
Do I Have Underinsured Motorist Coverage?
Some states require their drivers to carry at least some level of underinsured motorist coverage, and most insurance plans include some coverage. Talk to your insurance provider to make sure that you have underinsured motorist coverage. Be sure to see if your UMC also covers uninsured motorists as well. If you do not have coverage, you should explore the idea of adding it to your insurance plan. While it may seem like an unnecessary cost, it could save you from huge losses in the future.