NEWS
Choosing Auto Insurance That Will Help in the Event of a Car Accident
Choosing Auto Insurance That Is Best For You: Helpful Pointers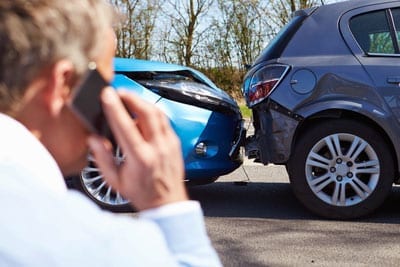 Choosing auto insurance coverage to fit your needs can be difficult. That's why we have provided a checklist that can help you in choosing auto insurance that will best protect your family and your interests, especially in an auto accident. If you have been involved in an auto accident and need legal representation or just need someone to review your auto insurance policy, contact us to discuss your options.
Tips to Choosing Auto Insurance
From a Car Accident Lawyer:
When purchasing a new car, keep in mind that cars with minimal safety flaws or mechanical issues are more appealing to insurance providers.
Insurance laws differ by state. Find out what the minimum requirements for insurance are in your state before you spend too much or too little on a policy.
Get a verified record of your driver's record from your state DMV office. You will need this in order to apply for auto insurance.
Know the exact kind of coverage you are looking for before you meet with an insurance agent. There are many different types of insurance out there so make sure you explore all your options.
Shop around for different policies. Meet with multiple providers and compare each one before making a decision.
Ask insurance providers about "umbrella" policies to see if you could save money by bundling your primary auto insurance with other policies.
Compare the value of your car to that of the price for collision and comprehensive insurance coverage. If your car value is too low then consider cutting these costs.
Find the policy that gives you broader coverage. Compare "stacked" vs. "unstacked" uninsured coverage and choose the one that fits you best. Also, make sure that your policy includes underinsured motorist coverage.
Decide whether you want to pay a higher deductible with lower premiums or a lower deductible with higher premiums before you meet with an insurance provider. This depends are your current financial status. Consider talking to your financial manager or banker to figure out which is best for you.
Make sure that there are no "hidden fees" that might be incorporated with your policy.
Ask about discounts. Some insurance providers offer discounts for good driving history, driver safety classes, or keeping safety devices in your vehicle to monitor your driving.
What Information Do You Need For an Insurance Quote?
To obtain an auto insurance quote, the following information is needed:
Vehicle Information
Year, Make, Model, VIN
Mileage
Owner's information
Prior insurance information and expiration date
Date of purchase
  Driver Information
Driver's name
Driver's date of birth
Driver's license number and state
Ticket and accident history
License suspension information
If you have any questions about insurance policies, talk to your insurance agent. Having the right auto insurance policy could greatly benefit you in the future because unfortunately, car accidents are very common. According to the National Highway Traffic Safety Administration, more than six million people reported motor vehicle crashes in the U.S. in 2015. That is okay, because TorHoerman Law is here to help. We have an experienced team of personal injury lawyers ready to represent you in any of the following: