NEWS
The New Truth About Vaping: Is E-Cigarette Regulation Working?
Regulating Vapes: Are E-Cigs Safer Now?
For the past few years, the safety and potential adverse health effects of e-cigarettes and vaping products has been in contention, with manufacturers claiming their products to be a safe alternative to traditional cigarettes while scientists say they could be just as dangerous. From claims of helping decrease cigarette smoking (by being a "healthier" alternative) to potential health risks to the individual health of users, c-cig safety has been heavily discussed throughout media, scientific & legal communities.
To combat the potential negative health impacts of vaping, the FDA has set new regulations in recent years to make e-cigarettes safer.
But are these regulations working?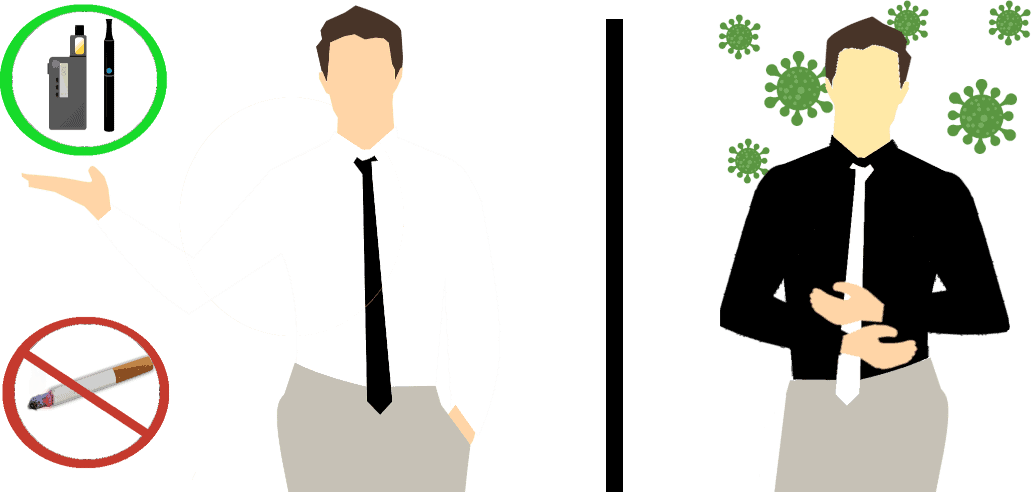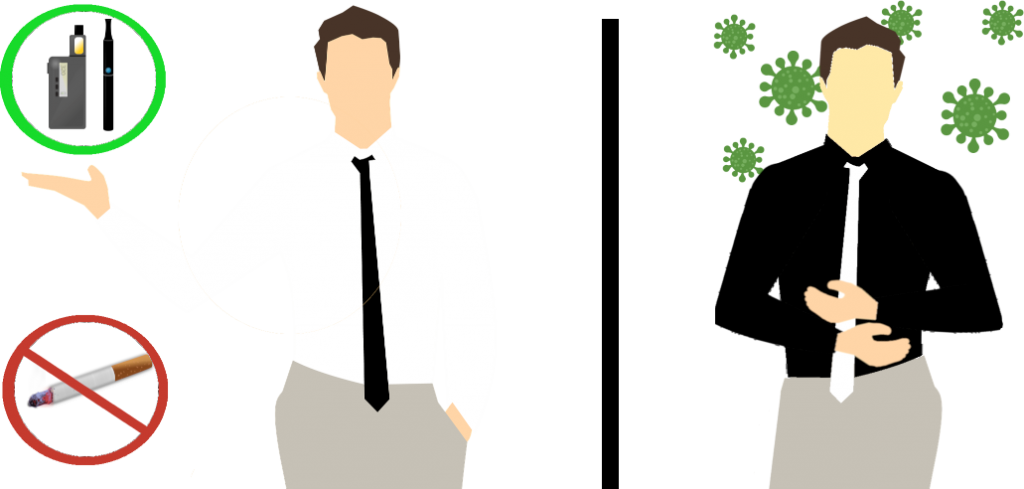 Unfortunately, there is a range of information, both biased and unbiased, readily available to users who are worried about vaping injuries. Without a concise answer, many users are still left to question, "what is the true safety or harm of e-cigs?", " Are vapes actually safe?", "What's the truth about vaping and vape pens?", &  "Is E-Cigarette Regulation Really Working?".
In this article, we aim to present the truth about vaping and provide factual, trustworthy evidence that will inform you how safe vaping really is.
Facts on E-cigarettes
While research on vaping and E-cigarettes is ongoing, here are some facts you should know:
Vaping is a highly popular product of 40 million+ users across the world (as of 2018). A rapid usage increase from the 7 million in 2011.
With the rise in vaping popularity, the United States has seen a parallel rise in respiratory injuries & nicotine addiction, especially amongst teens and young adults.
Some public health communities remain divided whether or not  it's appropriate to endorse e-cigarettes when their safety and efficacy for reducing smoking is unclear.
E-cigs have been reported to cause a new and potentially fatal form of respiratory illness called EVALI (Yale Medicine).
Vaping has claimed sixty-eight deaths in 23 states as of February 18, 2020.
E-cigarettes typically and often deliver nicotine, but they are increasingly being used to deliver marijuana oils (or THC concentrates) and other drugs.
Some vaping products have been found to contain dangerous chemicals including e-acetate & diacetyl.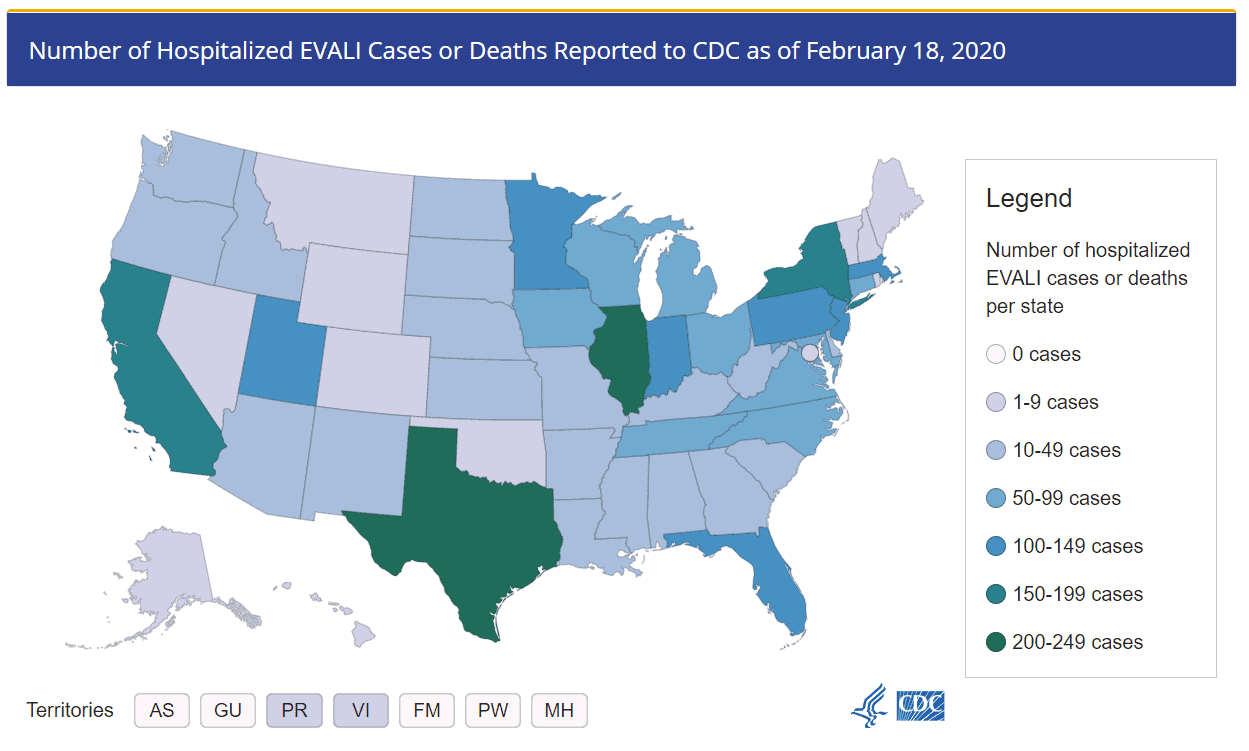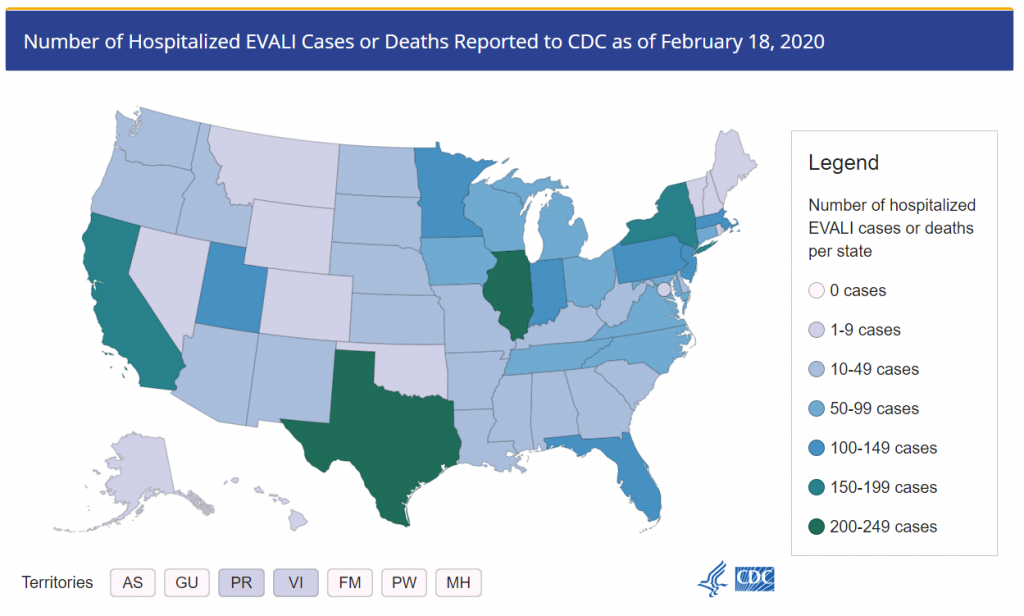 FDA Regulations on Vaping
Given the increase in e-cigarette injuries, public health advocates pushed concerns about vaping effects to the media and the public. This, in turn, prompted the US Food and Drug Administration (FDA) to enact new regulations on the vaping industry.
Wait, new regulations?
Correct, the FDA has only recently placed some regulations on e-cigarettes and vaping devices. The administration didn't review e-cigarettes before they appeared in stores nor even proposed any regulations for these devices until 2014.
Starting in 2016, the FDA began its first of several vaping interventions.
Types of Vaping Interventions and Their Efficacy
Current vaping interventions include:
The Tobacco Control Act
Signed into law in June 2009, the Family Smoking Prevention and Tobacco Control Act allows the FDA to regulate several key aspects of tobacco product sales, including manufacturing, distribution, and marketing. However, it wasn't until May 5, 2016, when the FDA finalized an additional rule to the regulation that expanded the FDA's authority onto electronic cigarettes and other related products.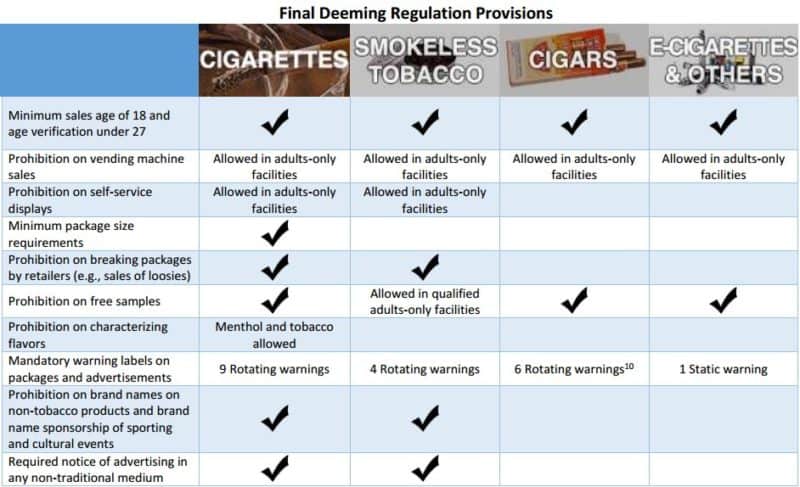 One noteworthy rule among the new rules regarding e-cigarettes is the restriction on sales to minors (or people under 18). This allows the FDA to limit youth access to tobacco products and protect the health of teens and children looking to get into vaping.
The Tobacco Control Act will also require:
Pre-market product safety reviews before any new e-cigs or pens go on shelves.
Including a required warning statement on packages and advertisements
Submission of a list of ingredients in their products
Federal Ban on Flavored E-Cigarettes
The Population Assessment for Tobacco and Health (PATH) study notes that experiencing unique e-cigarette flavors is the leading reason for youth and young adult e-cigarette usage, with 77.9% and 90.3% stating this as a reason.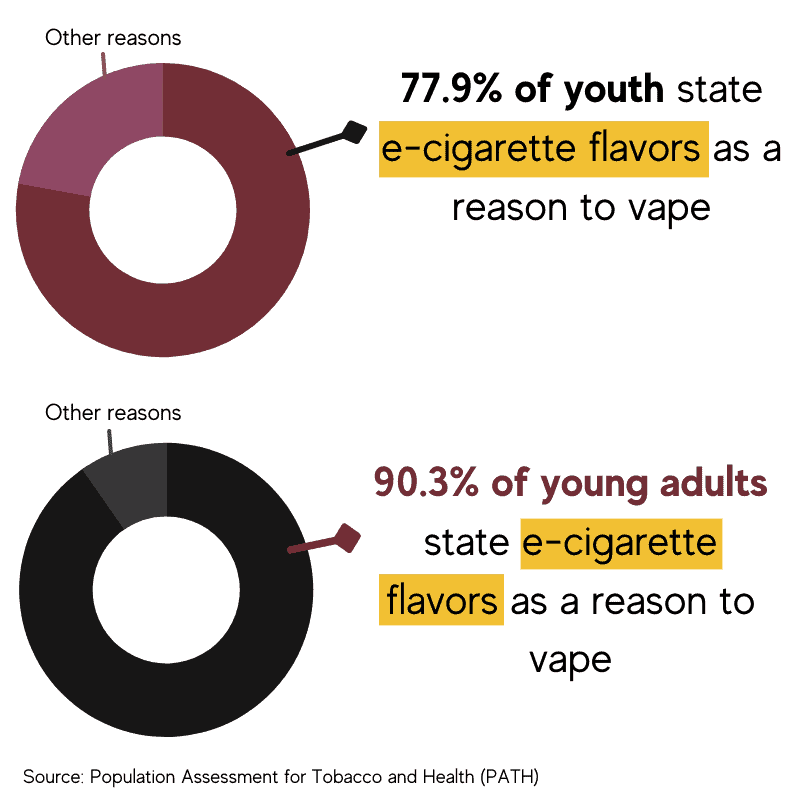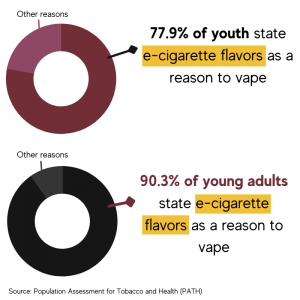 Amid the high preference and widespread use of flavored e-cigarettes among those under 25, the FDA implemented a new policy prioritizing the enforcement against the sale of certain unauthorized flavored prefilled pod or cartridge-based (closed system) e-cigarettes (excluding tobacco or menthol flavors).
The federal ban on vaping products is limited to non-tobacco flavors only, so that adult smokers trying to quit cigarettes still have the option to switch to e-cigarettes. This is the original goal of the e-cigarette and the new rule helps support it while preventing and reducing youth tobacco product use.
Juul Lawsuits
The rapid growth in popularity of e-cigarettes has also increased the number of e-cigarette lawsuits against major e-cigarette companies, especially Juul Labs Inc. These lawsuits were mainly filed by parents of youth and young adults who delved into vaping without being aware of possible side effects.
Juul Labs Inc. is the company that created the immensely popular JUUL e-cigarettes. These battery-operated pod devices can deliver an exceptionally potent dose of nicotine to their users.
Many of the e-cigarette lawsuits filed claim that JUUL pods are providing nicotine doses several times higher than allowed when compared to normal cigarettes. Higher levels of nicotine result in increased addictiveness and has led to a vaping addiction. This also poses a serious health risk as Nicotine itself is a carcinogen.
The U.S. Surgeon General has stated about e-cigarettes that there is an "e-cigarette epidemic among youth."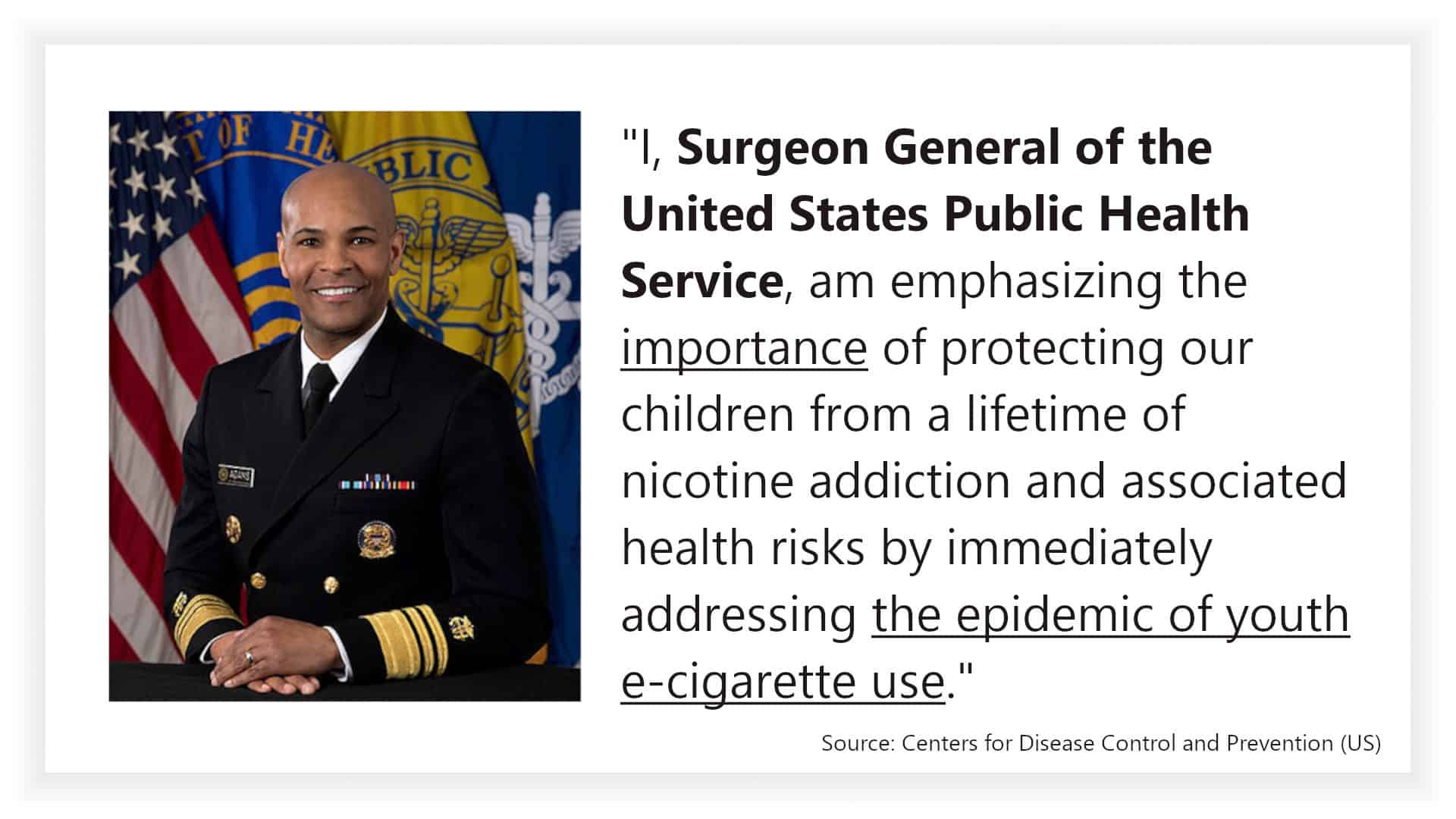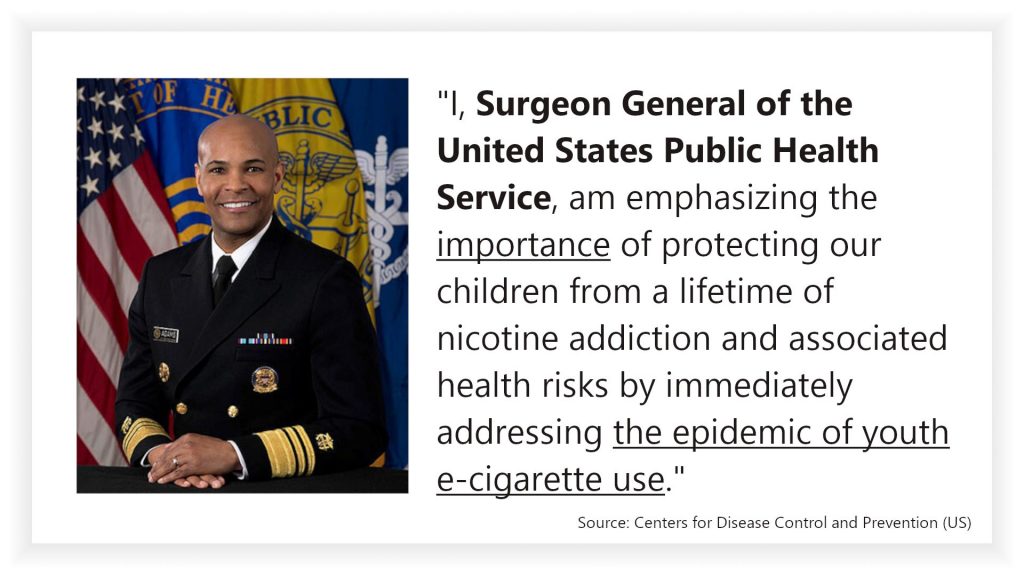 It's no surprise Juul and e-cigarette lawsuits are being filed, especially when studies have linked Juul & nicotine use to a number of adverse health risks including:
Severe addiction
Cardiovascular disease (heart attack or heart problems)
Lung or respiratory failure (EVALI)
Mental health or behavior issues
Nicotine poisoning
Pregnancy complications or birth defects
Seizures
Suicidal thoughts or attempts
Strokes
And other complications.
Studies on Lipoid Pneumonia ("Vaping Lung")
A study published in the New England Journal of Medicine in 2019 indicated a relationship between vaping and an increased risk of developing lipoid pneumonia. This is likely due to lung's inflammatory response to the harsh chemicals found in vaping liquids. Given the results, lung injury associated with vaping has been recognized in the medical literature.
According to the study, vaping increases the risk of:
Developing lipoid pneumonia
Developing acute lung injuries (acute eosinophilic pneumonia and diffuse alveolar damage)
Having patterns of giant-cell interstitial pneumonia
Possible diffuse alveolar hemorrhage
The study reveals several reasons for the increase in risk. Researchers found in their examinations and reviews of vaping-related injuries:
Lipoid pneumonia is a response to the presence of lipids (or fatty acids) inside the lung area causing the lungs to become inflamed. Typically results from inhaling hydrocarbons (or oil-based products), but it's now been seen with vaping.
Rapidly developing acute lung injuries are associated with inhalational injuries, and they have been reported to occur with vaping.
Although researchers examined one case of giant-cell interstitial pneumonia, it's still a rare fibrosing interstitial lung disease that was correlated with hard metals in e-cigarettes.
The study couldn't determine which specific vaping mechanisms are the likely cause for these lung injuries, but researchers have begun to discover new indicators, such as the discovery of lipids in the lungs which marks a lipoid pneumonia vaping link.
Lung injury can also damage small airways in your lungs, resulting in popcorn lung disease.
Public health officials are asking users experiencing pneumonia symptoms (such as chest pain, difficulty breathing, shortness of breath, coughing, and signs of acute respiratory distress syndrome) should stop the usage of e-cigarettes and seek medical treatment right away.
Should You Quit Vaping?
E-cigarettes were once sold as a healthier alternative to smoking, providing a similar experience without the serious consequences and risks of smoking. Though today it has an abundance of arguments and articles against the risks of vaping, it continues to be marketed as a way to free users of traditional cigarettes from smoking. Whether it is truly effective is still debated. Its risks, however, are no longer as unknown to the public as it was 5 years ago.
Risks of Vaping
Popularity doesn't always indicate risk adversity. Research into E-cigarettes has produced evidence that suggests that these vaping devices may have unique health harms when compared to cigarettes. Risks of vaping harm to the individual health include:
Nicotine itself is a carcinogen, as well as a toxic chemical associated with cardiovascular, reproductive, and immunosuppressive problems. Nicotine adversely affects the heart, eyes, reproductive system, lungs, and kidneys.
If you want to avoid the negative health effects of vaping, it is recommended that you quit vaping and e-cigarette use completely.
What To Do If You Or a Loved One Has Had Adverse Effects
If you or a loved one feel adverse effects from e-cigarette usage (or vaping) such as:
Nausea, vomiting, diarrhea, or stomachache
Headaches
Anxiety and restlessness
Difficulty breathing
Sweating and confusion
Seizures
You should get medical attention right away! If you experience any of these symptoms within the first 15-60 minutes of vaping, call the Poison Control Center at 800-222-1222, and follow up with your healthcare provider.
Also, make sure to reduce the frequency of vaping and how much you vape to reduce the risk of more or severe unwanted health consequences.
So, Are E-cigs Safe?
No. With a high risk of getting a lung injury, or simply an addiction to vaping given the high levels of nicotine present, e-cigarettes are not safe. If the goal is to reduce traditional cigarette use, e-cigarettes can be useful in providing a path to quitting smoking, that is as long as you are aware of the unique risks are present in prolonged vaping.
FDA regulation has only reduced the number of people who can get harmed (underage users and those seeking the flavored vape), but they have yet to make e-cigarettes themselves safer for those looking to reduce or quit smoking. FDA intervention is also late to the party as many underage and adult users are already addicted to vaping or suffer from adverse medical conditions. With many lawsuits into vaping and health officials speaking out about the risks of vaping, we hope that e-cigarettes soon become regulated enough to reduce harm among its users.