NEWS
Taxi Cabs vs Uber & Lyft: Which Is Safer?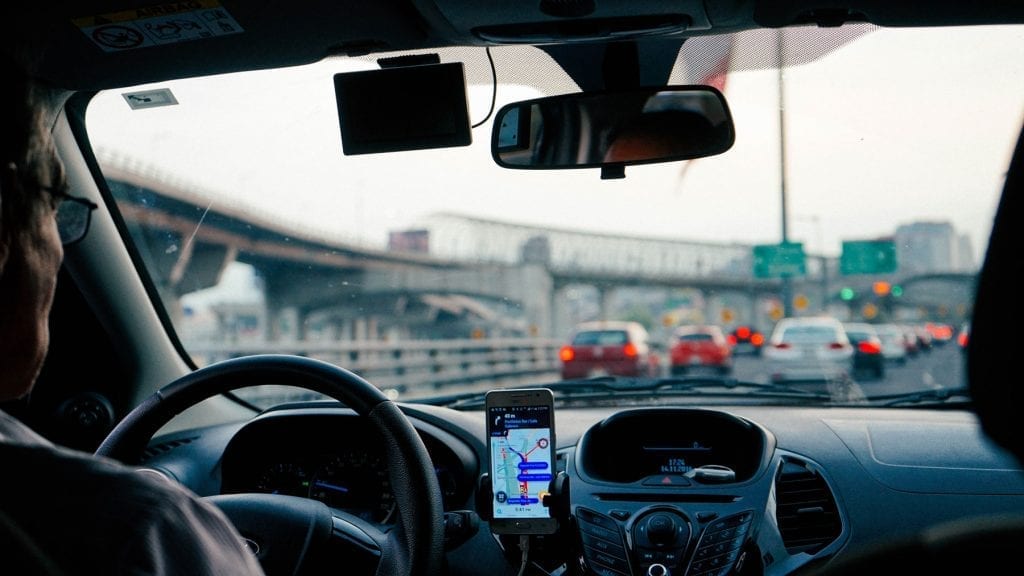 What Are the Differences Between Taxis and Ridesharing Services, and Which Are Safer?
Over the years, a growing number of horror stories have emerged, highlighting the dangers of ridesharing services like Uber and Lyft. From drivers pretending to be employed by ridesharing services to prey on passengers to thousands of claims of harassment and sexual assault, many now question the safety of using these services. Some have even taken legal action against ridesharing companies because of mistreatment and injuries they suffered while using these services. Despite these shocking reports, it's worth noting that ridesharing services are not inherently dangerous, and taking a taxi isn't necessarily safer. Just as you shouldn't automatically assume ridesharing is unsafe, you also shouldn't assume that taxis are. After all, both present different safety concerns to drivers and passengers.  Before you get in either a taxi or an Uber, it's crucial to know what risks you take on when using that service. By learning more about those risks, you can determine which mode of transportation you're most comfortable with and learn more about how you can keep yourself safe on the road (no matter which option you choose). 
Are Uber and Lyft Safe?
Ridesharing services are generally safe to use, but how these services work does leave some room for concern. Drivers hired by Uber and Lyft are independent contractors, rather than full-time employees. Uber and Lyft can, therefore, be less liable for incidents involving their drivers than a traditional cab service might be. While this doesn't mean that you are more likely to get into an unsafe situation, it does change the nature of liability in the event of an injury or other incident.  Ridesharing services are also fairly new compared to taxis. This technology has changed modern transportation and gained millions of users in only a few years. Uber and Lyft have had to refine and develop their services in this short time, including how they can improve their safety measures. Further, they have had to undergo this process in the digital age, where anyone can hop online to see the latest accident or scandal. The public discussion and attention concerning the safety of ridesharing may have contributed to the perception that they are inherently dangerous. In the last few years, ridesharing services have implemented several policies to better protect their customers and alleviate any concerns they have about safety:
Background Checks on Drivers
Just like taxi drivers, Uber and Lyft drivers must complete and pass a background check before they can begin work. Both companies use Checkr to conduct background checks. Generally, Uber's process involves a Motor Vehicle Report and criminal background check, but no credit check. To drive for Uber, you must have at least one year of licensed driving experience in the United States, have a clean driving record, and have no serious or violent charges on your criminal record. Lyft's background check involves a look into your criminal record, as well as a review of the United States Department of Justice Sex Offender Registry. Any violent, sexual, or terror-related crimes will make you ineligible to drive for Lyft. After passing, Lyft continually monitors your criminal record; if you have any new criminal charges or convictions, they may terminate your employment.  For both Uber and Lyft, standards for background checks vary greatly depending on state and local laws. Further, these processes aren't perfect, and there have been instances of drivers whose criminal histories have been overlooked or mistakenly cleared.  Taxi drivers tend to undergo a more traditional interview process, stricter employment standards, and more comprehensive background checks. So while you may be more likely to get a thoroughly-vetted driver in a taxi, that doesn't mean you're guaranteed to have a dangerous Uber or Lyft driver.
Driver Monitoring
Because taxis are company-owned vehicles, they often have added security features to protect both customers and drivers. These features include security cameras to monitor the ride and two-way radios for real-time updates about road conditions or developing situations. In addition to keeping track of driver-passenger interactions, these features also ensure the driver is navigating the roads safely and appropriately. Ridesharing vehicles are privately owned; they cannot be mandated to use all of these safety features and generally have less company oversight. Uber and Lyft primarily use their apps to monitor drivers. The apps do track the ride itself, and passengers can share that information with friends and family members. Both apps also have a panic feature that riders can use to communicate directly with local law enforcement in case of an emergency, whether it's a minor fender bender or a major accident caused by inattentive driving. Both Uber and Lyft claim they are looking to improve their existing safety features, as well as finding new ways to monitor drivers and rides.
Vehicle Maintenance
Both taxis and ridesharing vehicles are required to get serviced regularly. However, the frequency of maintenance checks differs greatly. Again, taxis are company-owned vehicles, and receive systems checks on a regular basis. The frequency of these maintenance checks varies between vehicles and companies; different states and municipalities may also have their own laws on this. It's difficult to know how often ridesharing vehicles are serviced because they are privately owned by independent contractors. Uber does require vehicles to be inspected each year, while Lyft defers to state and local laws regarding maintenance. However, both Uber and Lyft require drivers' cars to be relatively new and will not accept a driver if their vehicle is too old.
Safety Pros and Cons of Taxis vs. Rideshare Services
There are clear advantages and drawbacks to both taxis and ridesharing services. When considering which service you'd like to use, it's important to think about these differences:
Cab Services
Some of the biggest advantages of taking a taxi include:
Robust background check:

Taxi drivers are full-employees of their company. As such, they go through a more formal interview process and thorough background check. With taxi drivers, you know they are held to higher standards in order to maintain their employment.
Frequent maintenance checks:

Taxis are company-owned vehicles. The company sets its own regulations for maintenance checks, which tend to occur more frequently, to keep their vehicles in good working order for as long as possible.
In-vehicle safety features:

Because a taxi company owns the vehicles drivers use, they can require more safety features. These additional features, like safety cameras, work to protect both passengers and drivers.
Established industry:

Taxis have been around for decades. This is a well-established industry that has had time to develop their policies and procedures, including how they protect riders' safety or deal with unsafe drivers.
Of course, taxis are not perfect and there are some risks you could encounter when hailing a ride:
Lack of real-time tracking:

Unlike Uber and Lyft, some taxis may not have a real-time GPS tracking system available to passengers and drivers. You are then unable to share the trajectory of your ride with others. 
Dangers with pick-up:

There is no guarantee your taxi driver will pick you up quickly or in a safe spot. With ridesharing services, you can designate a pickup spot in advance and monitor your driver's approach. With taxis, you might have to wait somewhere unsafe and cannot track drivers.
No driver profiles:

When getting a taxi, you cannot see who your driver will be until they pick you up. You are unable to see reviews or ratings left by other riders or to opt-out of a ride if something about your driver makes you feel uncomfortable or unsafe.
Risk of violence:

Because you cannot see your driver or learn of other riders' experiences with them, you could put yourself at risk of violence from your taxi driver. 
Uber and Lyft
Some of the benefits of using a ridesharing service include:
Real-time ride tracking:

Because Uber and Lyft are based in mobile apps, they track the course of your ride in real-time. You have the option to share your ride with other people, as well as details about the car and its license plate number.
Emergency services functionality:

If something goes wrong or you feel unsafe, you can contact emergency services directly from the Uber or Lyft app. In addition to contacting the local authorities, the emergency button also shares the details of your ride with 9-1-1 dispatchers.
Newer vehicles:

Both Uber and Lyft require their employees to drive newer vehicles. Not only are they less likely to have problems, but these vehicles may also have additional features (such as lane assist or a backup camera) that can make your driver that much safer.
Cashless Payments:

Ridesharing services allow for cashless and contactless payment, which reduces the chance of attempted robbery. Further, you can leave a tip after the ride is complete without the fear of upsetting or offending your driver.
Just as with taxis, there are some risks that are unique to ridesharing services:
Varying background checks:

Uber and Lyft have less stringent background checks and often defer to the state or local laws when checking out potential drivers. This results in background checks of various quality and thoroughness. It is also an imperfect system that has allowed drivers with violent criminal histories to get hired.
Fewer maintenance checks:

Though vehicles must be newer, they are not required to get checked or serviced as frequently as taxis are. The vehicle's maintenance falls squarely on the shoulders of the driver. While some drivers may take maintenance seriously, others might not — which can result in dangerous situations on the road.  
Less accountability:

Uber and Lyft drivers are independent contractors. They are not held to the same standards as traditional employees. Ridesharing companies themselves do not enforce rules or monitor their employees as closely as taxi companies.
Newer industry:

Compared to taxis, ridesharing is a new industry. Leaders at Uber and Lyft have had to take the time to determine what their weaknesses are and how to improve rider safety while their services exploded in popularity. There are likely additional improvements they could make to ensure the safety of their customers and employees.
How to Be Safe During an Uber or Lyft Ride
Regardless of your personal preferences, you may need to use a ridesharing service at some time or another. When you do, there are a few simple best practices you can follow that will go a long way in making sure your ride is safe and comfortable:
If possible, ride with one or more of your friends;

Hail a ride from a safe place, preferably indoors, and do not go outside until your driver has arrived;

Make sure you're getting into the right vehicle with the right driver. Verify the make and model of the car, as well as the identity of your driver, in the mobile app;

Ask your driver who they are picking up, but do not tell them your name. If they are your driver, they will have your information from the Uber or Lyft app. Only get in the car once they have also verified your identity;

Always wear your seatbelt while in the car to protect against accidents and injuries. Be a good passenger, avoid distracting the driver, and don't ask them to do anything dangerous or illegal;

If you're alone, sit in the back seat of the vehicle. That way, you have more space from the driver and two ways to exit the car in case of emergency;

Keep your wits about you during your ride, continually assess the safety of the situation, and look out for any potential red flags from your driver;

Keep your private information to yourself. Feel free to make some small talk with your driver, but avoid sharing too many identifying or personal details;

Trust yourself. Get out if something feels wrong. Contact emergency services immediately if you suspect or believe you might be in danger.
In most cases, doing the above is enough to keep you safe while using ridesharing services. However, in rare or extreme circumstances, it may not be. If anything goes wrong, do your best to get yourself to safety and contact the proper authorities as soon as possible. Once you're safe, you will also need to get in touch with Uber or Lyft directly. That process can be difficult, and you may need to look into external support or even legal assistance in the event of a car accident or other injury to protect yourself while resolving the issue. Generally, both taxis and ridesharing services are safe to use. As always, there is some level of risk when getting on the road, but that risk is fairly minimal when you take the proper steps to have a safe and comfortable ride.
Summary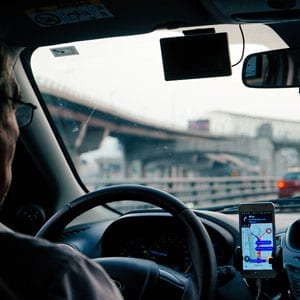 Article Name
Taxi Cabs vs Uber & Lyft: Which Is Safer?
Description
Though some question the safety of ridesharing services, Uber and Lyft are generally as safe to use as taxis are. However, it's important to know more about the potential risks you might face and how you can protect yourself before hailing a ride.
Author
Publisher Name
Publisher Logo