NEWS
10 Insurance Claim Settlement Negotiation Tips for Personal Injury Claims
Getting hit by another driver is stressful. Not only are you forced to deal with the aftermath of the crash, but you also have to figure out how to pay for everything. While we would like to think that the insurance companies have our back, it's unfortunately not that cut-and-dry. There are often disputes over what a policy covers and what the company owes. This can mean that you're left with an insurance settlement – the sum of money the at-fault party and their insurance company pays you – that doesn't even cover the costs of your medical bills, car damage, and other related expenses. All for an accident that wasn't your fault. Fortunately, there are things you can do to increase your insurance claim settlement. Knowing how to negotiate a settlement can help you earn what you're actually owed.
Settling a Personal Injury Claim with an Insurance Company
Follow these 10 insurance claim settlement negotiation tips for personal injury claims to ensure that you are getting the most compensation possible for the injuries, property damage, and other losses you incurred as a result of a personal injury or accident. The following expert tips will help you get back behind the wheel with your expenses in check.
Start the Claim Process Immediately
It's important that you start the claim process as soon as possible. The first step is to determine whether the claim is worth filing in the first place. To determine whether to file a claim, you must calculate your total damages to see whether making a claim is an appropriate action. Different accidents and injuries require different levels of damages to make a claim a viable action – for example, it is generally advised that you should only file a minor car accident claim if someone is injured or if the repairs exceed $2,000. Otherwise, making a claim with a smaller amount of damages could potentially cost you more in the long-run through insurance premiums and deductibles. Regardless of whether you decide to file a claim, be sure to report your accident to the local police. Once you decide that you're going to make an insurance claim, start the process and make sure to file within your state's statute of limitations window.
Gather Necessary Documentation
The more evidence you have, the better case you can make against the guilty party for an effective settlement. Take the time to gather any relevant and necessary information about the accident and your injuries. This includes notes about when, where, and how the accident happened; police reports; photos of your vehicle's damage, your injuries, and the scene of the accident; testimonies from any witnesses, responding police officers, and medics; and records of your subsequent doctor's office visits, treatments, and medical expenses.
Do Not Admit Fault
If there is a golden rule of what to do at the scene of an accident, it's to remember that you should never admit fault. Even if you think you could be partially to blame, never admit fault. Doing so can absolve the other driver of any responsibility and makes it difficult for you to prove that they share liability for the accident. This should not be taken as encouragement to lie about the accident. Be upfront and honest with any responding officers, or medical providers. However, only provide objective facts about the incident, do not insert subjective opinion into your statements. These first responders are trained to assess accidents and will be able to determine the events best with the facts. If the other driver says that they are filing a claim against you, stay calm and give them the contact information of your driver insurance provider or car accident attorney. Do not sign anything, do not give them a statement about the accident, and do not admit fault.
Avoid Relying on Insurance
Car insurance companies ­– both the opposing party's and your own – ­are not looking out for your best interest. Their goal is to make the settlement process quick and to keep payments as low as possible. Keep this in mind throughout the process and keep your guard up at all times. Know that all providers involved are looking for any opportunity to reduce the amount of your settlement. Do not rely on the insurance providers for information such as your claim's value or the total damages that you incurred. For these figures, do your own calculations or reach out to a personal injury lawyer who can accurately assess your total losses.
Highlight Emotional Points
Understand and leverage the role of emotions in effective negotiations. Instead of rehashing every detail of the case, emphasize the points that are the strongest in your favor. Was the other driver recklessly speeding? Maybe the cost of repairing your vehicle made it impossible for you to get to work. Maybe the accident caused emotional trauma and other pain and suffering. These details of the accident and your losses play a big role in your damages payout. Be sure to leverage them.
Understand the Value of Your Claim
Reaching an effective settlement amount starts with understanding the value of your claim. This means effectively calculating your damages, the amount the guilty party is required to pay you to compensate for physical injury, property damage, future losses, pain and suffering that they caused you. This includes the costs of your injuries, current financial and quality-of-life losses, and anticipated future costs. Determining the value of your claim is rarely straightforward, so it's recommended to seek the assistance of an experienced personal injury law firm.
Involve an Attorney
Hiring a personal injury lawyer is oftentimes the best decision for someone with a viable claim. Insurance companies will attempt to exploit your lack of knowledge. Their experience with vehicle accidents them the upper hand against claimants. This is why it's recommended to always work with an attorney. He or she will help you through the negotiation process to ensure you receive a fair amount of money through the settlement. Knowing when you need an attorney can save you thousands of dollars. It is important to select an attorney that is experienced and well-knowledged in the specific type of accident you are involved in. For example, if you have an accident with a semi-truck driver, seek assistance from a truck accident lawyer. In the unfortunate instance that you are representing a loved one who was lost in an automobile accident, you should speak with a wrongful death attorney who has experience with car accident lawsuits.
Don't Accept the First Offer
Most personal injury negotiations start with a lowball offer. Insurance companies use this tactic to 'anchor' the negotiations in their favor and see if you know what you are doing. Be patient and avoid jumping at the first offer. Make a counteroffer and remember that you are entitled to the compensation you deserve. Remember, you are not obligated to make a decision at the first negotiation meeting. Unsure of whether you want to accept the insurance provider's offer? Walk away from the table and set a date to reconvene after you have had time to think the decision through. Never rush into a negotiation decision, especially an emotional one.
Get Everything In Writing
When you and the insurance company reach an agreement for a settlement amount, make sure to confirm the terms in a letter to the insurance adjuster. This helps reduce potential future confusion and the likelihood of disputes. The letter should include the settlement amount, the damages the settlement covers, and the dates and timeline that you expect to receive the payment. Have your attorney review the letter before you finalize it. Best practice is communicating with providers strictly through recordable written exchanges. Do not discuss your accident over the phone with the insurance provider. Recommend email exchanges instead. If you are unable to do so, keep records of all of your communications with the insurance provider, including detailed notes of the conversation, dates and times.
Sign When You Are Ready
Take your time and remain patient throughout the settlement offer process before signing. Make sure that you and your attorney are comfortable with the insurance coverage amount offered. Be sure to review the settlement agreements and terms. Once you sign, the negotiations and settlement are finalized.     Filing a claim can be made easy by following these 10 insurance claim settlement negotiation tips.
Summary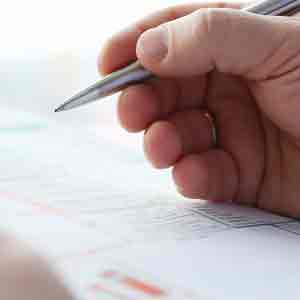 Article Name
10 Insurance Claim Settlement Negotiation Tips for Personal Injury Claims
Description
Settling a personal injury claim with insurance company can be difficult. Follow these 10 insurance claim settlement negotiation tips.
Author
Publisher Name
Publisher Logo