NEWS
Thanksgiving Turkey Giveaway Provides 500 Turkeys to Area Families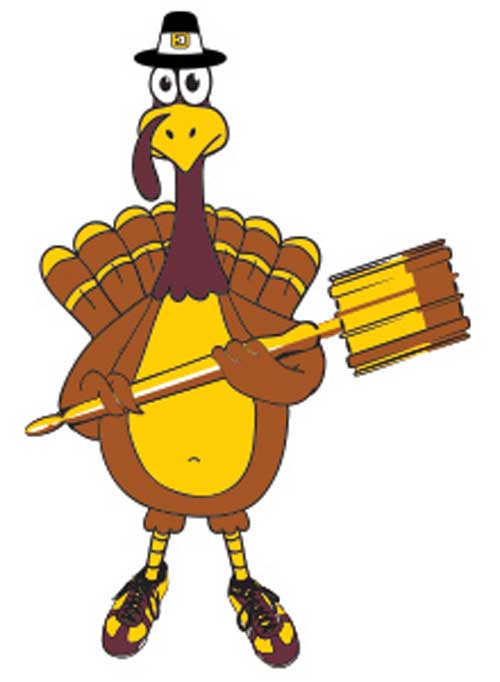 UPDATE: The TorHoerman Law Turkey Giveaway has been rescheduled for Friday, November 16th due to weather. We are proud to announce that for the fifth year in a row, TorHoerman Law will be giving away 500 turkeys to Madison County families on Friday, November 16th at 10 AM at the Salvation Army in Alton, Illinois. Turkeys will be distributed based on a first come, first serve basis.
"In past years, it's been wonderful to see all of the smiling faces and hearing how thankful people truly are for their turkeys," Eric Terry of TorHoerman Law said. "Those reactions make our efforts worthwhile, and we are ecstatic to do give back for the fifth year."
Our office was inspired to start the event in 2013, after learning that more than 33,000 children live in a "food insecure" home in Madison County. While we are unable to end hunger through a single meal, the Thanksgiving Turkey Giveaway is able to ensure that at least 500 families, who otherwise may not have had the opportunity to, can share in the tradition of a Thanksgiving turkey dinner this year.
"It is alarming and unacceptable that 12% of Madison County families will have difficulty putting food on their table every day," said Tor Hoerman, owner of the firm. "Bringing awareness to the issue of hunger in our community and maybe helping with a family memory – or, better yet, 500 family memories – is a good place to start. I am proud of our staff and all of our generous friends that join us in this initiative, and I look forward to helping not only on November 15 but on many more occasions and in different ways in the future."
Thanksgiving is a special holiday, as it is about sharing a meal and memories with friends and family – its sole purpose is to take the time to be thankful. This year,  we are additionally thankful that THL is doing our part to give to those in need the opportunity to share a turkey dinner with their families. Our firm also aims to bring awareness to the issue of food depravity in our community through this event, and we hope to expand our impact on this issue with future charitable efforts. Without the support of our generous sponsors, the Thanksgiving Turkey Giveaway would not have been possible. We would like to recognize and thank these wonderful businesses and individuals for contributing to this great cause. We would especially like to recognize this year's Gold Tier Sponsors:
Again, we would also like to take the time to thank our volunteers ahead of time, the Alton Salvation Army, who allow us to host the event at their facility every year, and all our Tier Sponsors.

If you are interested in contributing to next year's Thanksgiving Turkey Giveaway, contact the offices of TorHoerman Law or email our marketing manager, Lindsey Andrews, at LAndrews@THLawyer.com. Happy Thanksgiving to all of our families, our friends, and our community!