NEWS
United States Pedestrian Deaths Numbers Hit Three-Decade High

The number of pedestrians killed in traffic has increased drastically in recent years and United States pedestrian deaths numbers hit three-decade high in 2019. A report from the Governors Highway Safety Association (GHSA) revealed that there were more than 6,590 pedestrian fatalities in the U.S. in 2019. This is a 5 percent increase from 2018 and the highest number of pedestrian traffic deaths since 1988. The numbers coincide with a decade-long trend; from 2009 to 2018, the percentage of pedestrian deaths increased by 53 percent from 4,109 to 6,283. Pedestrian accidents accounted for 17 percent of all 2019 traffic fatalities. This is a 5 percent increase from 2009 and, according to GHSA 2019 Preliminary Data, the first time pedestrian deaths made up 17 percent of all U.S. traffic fatalities since 1982.  While the number of Americans dying in car accidents is continuously decreasing, it's clear that our laws, technologies, and infrastructure are failing our pedestrians.
Why are Pedestrian Fatalities Becoming More Common?
In March of 2019, The New York Times investigated the alarming rise in pedestrian deaths across the country. The journalists cited the GHSA report that listed drunk driving, speeding, unsafe infrastructure, and the increasing size of vehicles as the biggest reasons for the spike in pedestrian deaths. Though no definitive data yet exists, both the Times and GHSA noted that distracted driving and cell phone use are likely contributing factors. As more pedestrians are killed each year, it's urgent for public officials, citizens, and planners to act. Despite the increased number of deaths, 20 states and Washington, D.C., reduced the number of pedestrian deaths and traffic crashes from 2018 to 2019. The GHSA report notes that many of these states and their cities have conducted a number of education, investment, and enforcement efforts to make streets safer for non-drivers.
Reducing Pedestrian Fatalities
As pedestrian deaths numbers hit three-decade high, it is time for a solution oriented response from both institutions and individuals. Reversing the trend of increasing fatal pedestrian crashes will not be easy. Many factors such as increased suburbanization and larger vehicles are outside of state highway safety offices (SHSOs) control. However, the GHSA notes robust progress toward reducing – and someday eliminating – pedestrian deaths can be achieved through targeted programs regarding enforcement, engineering, education, and emergency medical response. The report lists numerous initiatives made at the state and federal level that have helped increase pedestrian safety. Individual citizens can also work to reverse the trend of increased pedestrian traffic deaths. Both drivers and pedestrians should become familiar with the rules and responsibilities of roadway users. The majority of pedestrian accidents are caused by driver negligence, and drivers should take extra care when operating their vehicles. This includes yielding the right-of-way, following traffic laws, avoiding driving while intoxicated, and not using cell phones while driving. Citizens should also contact their elected officials to discuss strategies to make local streets safer for everyone.
Summary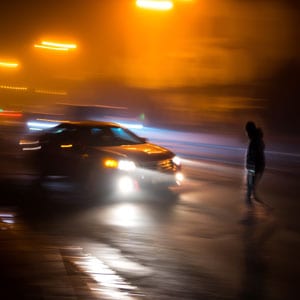 Article Name
United States Pedestrian Deaths Numbers Hit Three-Decade High
Description
The US pedestrian deaths number hit three-decade high, with expert attributing unsafe driving, lack of infrastructure, & larger vehicles.
Author
Publisher Name
Publisher Logo