NEWS
TorHoerman Law's 2020 Guide To Winter Weather Safety
Winter Weather Safety: Stay Safe This Holiday Season
Welcome to the jungle, or… the tundra? The trees are changing colors, the bears are in hibernation, and it's a little tougher to get out of bed in the morning.  It's wintertime! We love winter at THLaw, but it's not all fun and games when Santa's in town. Weather patterns in the Midwest are volatile. Winter brings a sporadic mix of rain, snow, wind, and everything in between. It doesn't help that we all wait until December 21st to trek to the mall to buy Christmas gifts. You can probably guess where this is going – the importance of winter weather safety.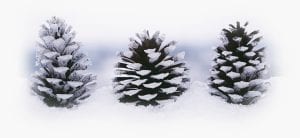 With winter weather comes new safety hazards in Missouri and Illinois. Driving becomes especially dangerous when traffic increases and ice hits the streets. As a personal injury law firm, TorHoerman Law has worked extensively with victims of car accidents and truck accidents. We've heard it all when it comes to "why" the accident happened. What we've learned is that plenty of accidents could be avoided if drivers knew more about how to prevent them. Without further ado, these are our winter weather safety tips for surviving the cold both on and off the road.
Winter Weather Safety Tips
Dress the part. 

Hypothermia is real, my friends. It's important to dress appropriately when the temperature drops. A hat, gloves, heavy coat, thick socks, and scarf are your friends this season. Keep it classy, but keep it even warmer.

Be careful on the ice. 

Ice is dangerous whether you're in a car or walking down the street. "Black ice" is virtually invisible to the eye which makes it even harder to manage. If you're on your feet, keep your posture upright and your feet flat when traversing on an icy surface to avoid any potential slip and fall injuries. If you're behind the wheel, keep your speed low and avoid pressing the brakes as it'll cause your car to skid on the ice uncontrollably.

Prep your home. 

As the weather begins to cool, make sure your home is insulated and that your heater is in working condition. It also doesn't hurt to keep a rug by your front door where you can knock any snow or dirt off your shoes. Stock up on emergency food and drinks in case you get snowed in.

Prep your car. 

Cold and snowing is a bad combination if you find yourself stranded on the side of the road. Stay up-to-date with the maintenance of your car: fuel, oil, lights, and heater, primarily. Always have a warm blanket in the back, in case your car does decide to give out on you. Keep your cell phone fully charged with a car charger, too. You never know when you'll need to call for help.

Check the forecast. 

You've gotta know what to expect before it happens. Read the forecast each morning. The Midwest was recently hit with a sudden snowstorm that had thousands of businesses closed for the day. Don't wait for the weather to creep up on you!

Get help if you get hurt.

Should you slip on the ice or get stuck in the snow, have an emergency contact ready. 911 is usually a good call for serious injuries. Close friends or relatives are other good options. And of course, as always, TorHoerman Law can help you out with the legal stuff after an injury.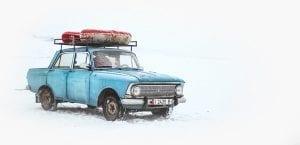 We hope these tips can help you be a little safer this holiday season. The team at THL looks forward to celebrating, so enjoy the weather and try to stay safe – Happy Holidays!