NEWS
Foods Containing Diacetyl Pose Threat to Consumers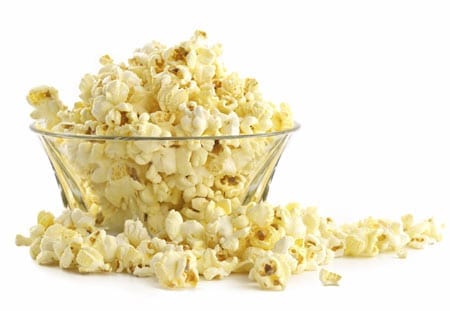 Diacetyl is an organic compound found in foods and additives that are used for dairy flavoring. Diacetyl is also found in brown flavors, such as caramel, butterscotch, and other sweeteners. Foods containing diacetyl can be found in a variety of products but is most commonly associated with popcorn because of the substance's connection to "popcorn-lung" — Bronchiolitis obliterans. While diacetyl can be found naturally in some foods, it is most common in processed food products that contain flavoring additives.
Common Foods Containing Diacetyl
Diacetyl is most prevalent in processed foods that contain butter flavoring. It is used as a flavoring agent in butter, butter sprays, margarine, shortening, oil, oil sprays and other butter-flavored substances. If a product is advertised as having "buttery flavor," then that product likely contains diacetyl. These products commonly include:
Popcorn
Potato chips
Crackers
Corn chips
Diacetyl is also used as a brown flavor sweetening additive in products such as:
Chocolate
Cookies
Cocoa-flavor products
Gelatin
Candy
Flour mixes
Syrup with flavoring
Frostings
Ice cream
Soft drinks
Sauces
Along with processed foods, diacetyl occurs naturally in some foods and beverages. Foods containing diacetyl that occurs naturally include:
Dairy products such as milk, cheese, yogurt and butter
Beer and wine – found in the fermentation of alcohol
Honey and most fruits
Are Food Containing Diacetyl Safe to Consume? 
Diacetyl poses a greater risk of toxicity when it is heated. The likelihood of adverse health risks associated with diacetyl – such as popcorn lung — is therefore increased if a product is heated prior to consumption. Foods and beverages containing diacetyl are not inherently dangerous to consume if they are not heated. It is important to note, however, that heating products containing diacetyl trigger a chemical reaction that releases the dangerous compound into the air as a more dangerous vaporous form. While consuming diacetyl is not a major health risk, inhaling diacetyl vapors can be very dangerous. This poses a great threat to users of Juul and other e-cigarettes. Diacetyl vapor inhalation is linked to an array of pulmonary complications, including popcorn lung. If you are heating a product that contains diacetyl — such as microwave popcorn, coffee, hot-cocoa – ensure that the product has cooled down before consuming it. Distance yourself from the product while it is heating up, and avoid prolonged exposure to diacetyl vapors.