NEWS
How Will Technology Impact the Future of Public Transportation?
Impacts of New Technology on Public Transportation
The economy, culture, and livability of cities depend on their transportation infrastructure. Quality transportation options can help a city become a lively place, filled with opportunity. However, if public transit options are inadequate, people may have difficulties getting to jobs and social areas.
Lack of public transit can also lead to inequality because people with access to private transportation will enjoy opportunities and mobility. At the same time, those without personal vehicles will have limited social and economic opportunities.
Because of its importance to urban centers, public transportation has become the focus of technological development. There is a lot of excitement about the field of transport tech. Alternative energy, autonomous vehicles, and high-speed transport options have captured headlines in recent years. While some of these projects are novelties, others offer practical solutions to the issues that cause public transit problems for cities today.
Here is a closer look at the technologies that can change public transportation for the better.
Addressing the Biggest Problems of Modern Public Transportation
What are the issues that these new public transit technologies address? Currently, specific problems are common in multiple cities' transit systems. These issues affect transit users, city budgets, and the quality of life in the city itself.
Traffic Congestion and Long Commute Times
Congestion is a pervasive problem for public transportation and urban transit. More cars and buses on roads make for slower commutes, and a high number of commuters on trains and other forms of public transit can cause delays, strain the system, and cause people to give up using public transportation. In 2019, estimates from INIRIX put average time loss due to congestion at 99 hours per year, per American; a number that appears to be increasing over time.
Traffic congestion, preset routes, a lack of trains or buses, and an inability to add new routes to keep up with urban expansion contribute to longer commute times. Ultimately this problem affects the quality of life of city residents because it causes them to lose time that they could have used working, socializing, or performing other tasks.
Loss of Public Space
Infrastructure occupies space. There have been various solutions to space issues, such as underground or elevated trains. However, building or expanding these systems is costly for cities. Other options, such as light rail systems, take up space that cities could use for other purposes such as wider roads, pedestrian-friendly areas, or parklands. Where traffic infringes on public space, there are always concerns about potential accidents and injuries.
High Infrastructure Costs
Not only does infrastructure take up space, but it also costs money to construct, expand, and maintain. With increasing inflation, higher labor costs, and the amount of bureaucracy surrounding the approval and implementation of public projects, infrastructure costs are a constant obstacle to better public transportation.
Public Transportation Accidents
Congestion, lack of space, and overuse can lead to accidents related to public transportation systems, which can be a liability for the city. This issue can be worse because of aging and outdated roads and systems. Injuries can occur because of overcrowded trains or the fact that light rail trains, streetcars, or buses share the roadway with drivers and pedestrians.
The Impacts of Cutting-Edge Transportation Technology
Cutting edge technology seeks to address the issues that cause problems for transportation systems. As these technologies develop, it is becoming evident that they will eventually offer solutions that could make cities more livable.
How Will Self-Driving Cars and Trucks Change Transportation?
While they are still in their nascent stages of development, self-driving vehicles have improved rapidly.
While autonomous vehicles can drive by themselves in controlled situations, tech companies invest heavily in their development for real-world applications. Many of these applications have to do with public transportation.
For starters, self-driving cars will likely promote ride-sharing. 
Autonomous vehicles will not require drivers, and they will solve the ride-sharing safety and liability issues that cause problems for companies like Uber. Autonomous cars won't require riders and drivers to trust each other.
Of course, the development of this technology will require improved navigation, flawless accident avoidance systems, and the ability to deal with issues that might arise when passengers use a driverless car. Currently, autonomous vehicle accidents are a real concern.
Self-driving cars and trucks may also solve the traffic congestion problem. If vehicles operate on a grid and can communicate with one another, they will need less space than traditional cars and trucks. Lanes can be narrower, and cars can adjust speeds automatically to limit traffic jams. Currently, accidents involving cars and trucks are a major issue in crowded cities.
The Continued Growth of Electric Vehicles
According to a report by the Bloomberg New Energy Finance, electric vehicles will constitute 10% of global passenger vehicle sales by 2025. That number will rise to 28% by 2039 and 58% by 2040.
Currently, electric vehicles constitute only 3% of global passenger vehicle sales.
These vehicles, including cars, trucks, buses, and trains, will reduce pollution, which affects the quality of life in many cities. Electric power is also cheaper than fossil fuel power so that cities can save money on the operations budgets for public transportation.
Exploring New Public Transportation Concepts
What other new technologies show the most promise for real use in the future? In addition to autonomous vehicles, developments involve buses, trains, and even aircraft.
Self-Driving Buses
Self-driving buses are one of the most promising options for autonomous mass transit. The best example of a self-driving bus is a concept by Mercedes Benz-maker Daimler. Using its City Pilot technology, the company used a self-driving bus to run the route between Schipol airport in Amsterdam and the town of Haarlem.
For now, Dutch regulations require that the vehicle have a driver at the wheel even when the bus is in autonomous mode. Daimler hopes to mass-produce these buses and their driverless system within a decade.
Gyro-Buses
Gyro-buses are a unique concept from engineering firm Dahir Insaat. Gyro-buses or gyro-cars will be large disc-shaped vehicles balanced on narrow legs set in a light rail system between regular vehicle lanes.
These vehicles use gyroscopes to help them maintain their balance. These vehicles have adjustable heights to raise or lower themselves, in order to move over or under each other.
The technology is feasible, as gyroscopes already work in other areas. However, implementing the infrastructure to accommodate the current design could be difficult and expensive.
The Hyperloop
The idea behind the Hyperloop is that it will move people underground at very high speeds. The Hyperloop relies on a levitated pod traveling in a low-pressure tube at nearly the speed of sound. It would get its power from an electric motor.
Construction planning is already underway for a NY-Philadelphia-Baltimore-DC Hyperloop. The Boring Company, the firm responsible for building and potentially operating the Hyperloop, claims that it is ready to begin construction as soon as it gets approval from authorities in the target cities. These approvals are currently the most significant hurdle for the project.
Elevated Caterpillar Trains
The Elevated Caterpillar Train, or cTrain, is the brainchild of Indian Railways engineer Ashwani Kumar Upadhyaya. It won the MIT Climate CoLab competition, beating out 28 other submissions.
The concept is simple: thin arches support multiple cTrain lines, which will have compact cars. The arches are on opposite sides of the street, and the light rail cars atop them will travel at an average speed of 62 mph.
This concept would make it possible to keep light rail trains off the road to improve safety and increase space. However, the thin arches would not require cities to build an expensive elevated train infrastructure.
Though this design is promising, engineers are unsure of when implementation would be feasible.
Modular Aircrafts
The Modular aircraft is an innovation by the École Polytechnique Fédérale de Lausanne (EPFL) of Switzerland. While regular air transport involves long waits at airports, the Clip-Air project, as EPFL calls it, seeks to make air travel as easy as catching a train.
A Clip-Air will consist of a flying wing, a cockpit, engines, and landing gear. It will carry capsules that have self-contained fuselages. These will be capable of carrying passengers or cargo.
Each capsule will also be suitable for rail transport. Passengers will board their designated capsule at the railway station and ride to the airport, where they will be attached to the flying wing without having to go through a terminal.
EPFL admits that there are still numerous hurdles involving security, safety, and engineering. However, it claims that the benefits would outweigh the development costs and time.
Summary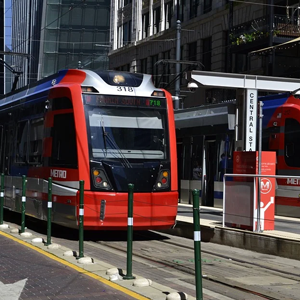 Article Name
How Will Technology Impact the Future of Public Transportation?
Description
Autonomous vehicles, electric power, and unique train designs seek to make the future of transportation safer, more user-friendly, and cheaper for large cities. 
Author
Publisher Name
Publisher Logo