NEWS
The Advantages of Local Public Transportation Systems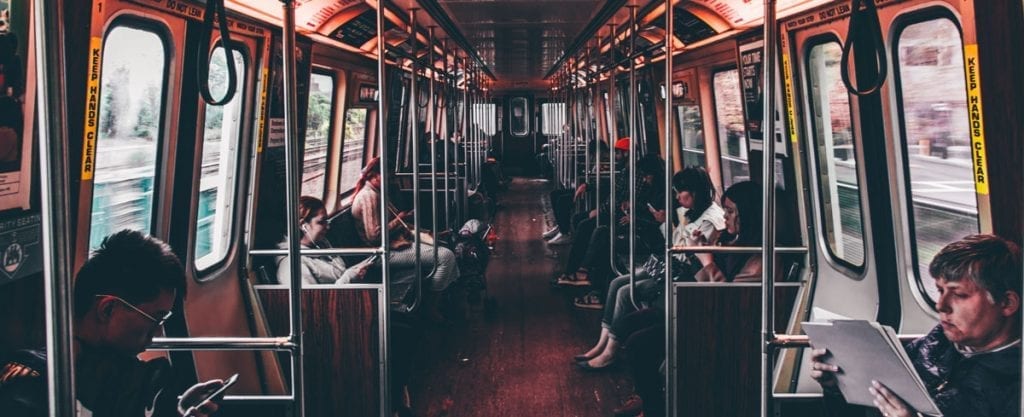 What are Public Transportation Systems?
Public transportation systems, or public transit, is publicly funded shared transportation networks used by community members as an alternative method of traditional travel by vehicle. Buses, light rails, subways, commuter trains, trolleys, cable cars, van pool services, ferries, and water taxis are all common forms of public transportation systems. Public transport offers a number of benefits for both the individual user and the community as a whole.
The Benefits of Public Transportation in a Community
As concerned citizens and governments work to address the global climate crisis, it's clear that alternative and eco-friendly transit options will play a crucial role. Public transportation refers to modes of travel that transport groups, rather than individuals, and are available to the general public. This includes services such as buses, subway systems, ferries, carpool services, commuter trains, and other means. Public transit is more than just a sustainable alternative to driving cars; it's a force that can change society for the better and boost the quality of life in communities worldwide. That's why organizations like Voice for Public Transit and the American Public Transportation Association (APTA)  advocate for better funding, policies, research, and development across the United States. While the idea of group transit might seemingly run counter to American individualism, people love public transportation. Let's break down a few of the many ways public transportation benefits local communities.
Affordability
Public transit is simply more affordable than private transportation. Owning a car is expensive, and a lot of Americans are struggling financially. Almost all public transportation systems offer monthly, unlimited-use passes that are far more affordable than driving and ride-share services. Gas prices themselves often end up being more expensive than a monthly metro and bus pass, and that doesn't even account for car repairs. Considering that many of us can't cover a $1,000 emergency expense, choosing public transport vs car could be a key to financial peace of mind. Getting rid of a car, or even just driving less often, also means less worrying about expensive problems like fender benders* and other traffic incidents. Car accidents are also a common reason that people find themselves having to deal with personal injury lawsuits. By eliminating that risk, travelers minimize the financial burdens carried with owning a vehicle.
Environmental Impact
The environmental role of public transport cannot be overstated. The Environmental Protection Agency (EPA) found that transportation is the number one contributor to U.S greenhouse gas (GHG) emissions. Over 76 percent of Americans drive alone to work every day. The connection is obvious — to say the least. Public transit plays a huge role in reducing GHG emissions and the negative impacts of air pollution. According to Smart Cities Dive, American public transportation use already saves 450,000,000 gallons of gas each year. If the United States improves and expands its public transportation infrastructure, it could become a global leader in sustainability.  
Community-Building
Public transit keeps us close. Cities with great public transportation systems give their citizens easy access to different neighborhoods, amenities, and services. Public transit also frequently boosts communities' Walk Score ratings, making residents more likely to volunteer and work on community projects. This brings together people from all walks of life and can help reduce social and economic inequalities. Public transportation catalyzes mobility in the literal and economic sense, helping cities prosper and grow.
Economic Benefits
Investments in local transport provide economic benefits at the individual and communal level. Access to public transportation opens employment options for people who don't have access to a car, and the amount of money they earn is often reinvested in the local economy. More and more Americans are looking to go car-free, and many millennials choose public transportation as a key incentive in deciding where to live. Cities hoping to be an economic force and attract next-gen talent must prioritize commuter rails, more bus routes, bus rapid transit, and other transit systems. Public transportation also provides a good return on investment. In fact, every dollar invested in public transportation yields $4 in economic returns. Data shows that every $10 million in capital investment in public transit yields $30 million in increased local business sales. Home values in areas close to high-frequency public transit perform 42% better than areas without it. Transit organizations and agencies also employ a lot of people and create additional private-sector jobs. Currently, over 420,000 Americans work in public transportation.
Safety
Even drivers benefit from the advantages of public transportation. Public transportation reduces road congestion, which leads to shorter commute times and fewer car accidents and truck accidents. Fewer drivers on the road also reduces instances of negligent driving. For those who utilize public transit, you're also in good hands. Traveling by public transportation is 10 times safer per passenger mile than by car.
Livability
Good public transportation makes a community a better place to live. Better public transit leads to better air quality by reducing the number of single-occupancy vehicles on the road. Reduced air pollution correlates with decreased rates of asthma, pneumonia, cancers, and other diseases. This is especially important in urban areas where smog can easily become problematic. Areas with strong public transit are better able to preserve green space and pedestrian-friendly streets. A recent report showed that public transit can support high-density land development; this reduces pressures to convert parks, wildlife preserves, and other green spaces into commercial and housing developments.
Healthier Lifestyles
Despite the negative effects of public transportation neglect, many Americans realize that public transit can mean better public health. A study on public transit and health published by the American Heart Association found that compared to drivers, people who regularly take public transportation are 44 percent less likely to be overweight, 34 percent less likely to be diagnosed with diabetes, and 27 percent less likely to have high blood pressure. Walking to and from stops is an easy way to increase physical activity. While car commuters stay sedentary, public transit users keep moving.
Public Transportation Systems: Investing in Our Future
Transit advocates and organizations across the country have been working to secure a better future. Public transportation gives America the chance to prosper and create attractive, healthy communities. Investing in public transit means investing in the long-term health of the economy and our planet. As more Americans push for better transit options, it's crucial that local and federal politicians listen and act.
Summary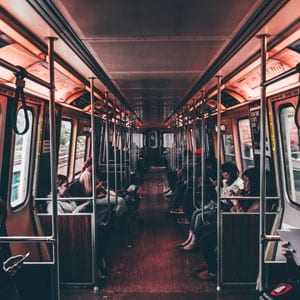 Article Name
The Advantages of Local Public Transportation Systems
Description
the benefits of public transportation systems vs car include affordability, environmental impact, safety, liveability, community-building & investment
Author
Publisher Name
Publisher Logo