NEWS
FAERS: A Questionable Drug Safety Reporting System
According to a report by the Institute for Safe Medication Practices (ISMP), the FDA's Adverse Event Reporting System (FAERS) is flawed and needs modernization. ISMP's report is based on the analysis of 847,039 reports gathered over a 1-year period between 2013 and 2014 by FAERS. With people reporting drug side effects and mounting lawsuits over those pharmaceutical drugs, it is time to take a closer look at this defective drug safety reporting system.
FDA Adverse Event Reporting System (FAERS)
The FDA's Adverse Event Reporting System (FAERS) is the U.S. government's primary drug safety monitoring system used by drug manufacturers, consumers, and health professionals. While the manufacturers are required to report all learned adverse events, it is voluntary for consumers and health professionals. Essentially, FAERS is a database that houses information regarding the dangers of therapeutic drugs. Strengths of the system include:
Standardized reporting on a global basis with common terminology and definitions to report adverse events
An all-electronic system with statistical tools and a modernized computer structure
A consumer-friendly online reporting form
Ability to cover millions of people around the world and capture reported adverse events within 15 calendar days after manufacturers are informed of the event
Problems with FAERS
Despite these strengths, FAERS is filled with flaws including:
The incomplete manufacturer reports in which less than half were considered reasonably complete. Nevertheless, 85% of the reports sent directly to the FDA by consumers and health professional were reasonably complete. To be reasonably complete, a report must include age, gender, and event date. 
Death reports lacking the cause of death and any indication that a drug might have played a role or was even investigated. ISMP concluded that 67% of death reports were of minimal value.
Too few reporting of adverse events in generic drugs and in children specifically birth defects. This may explain why Zofran is still being prescribed by doctors to pregnant women despite causing birth defects, due to the lack of information about pregnancy risks regarding birth defects caused by therapeutic drugs.
FDA regulations regarding the collecting and reporting of adverse events have not been updated since 2001.
FAERS Outsourced to India
A recent article from The Wall Street Journal sheds some light on how manufacturers are monitoring drug safety. The article may also explain the cause of drugmakers' incomplete and low-quality reports of adverse events. Pharmaceutical companies are outsourcing drug safety monitoring to companies in India. Here how it works:
Doctors in the U.S. write up a document detailing a patent's side effects while taking the drug
Documents are sent to the pharmaceutical companies
Pharmaceutical companies send the documents to the outsourcing companies
Outsources investigates whether the drug played a role in the symptoms and enters the information into the system
Critics are questioning whether the outsourcing companies are even qualified or properly trained to perform such complex work of drug monitoring. According to one outsourcing company, 90% of their workers have a bachelor's degree in pharmacy or other healthcare professional qualifications. The FDA does not track the proportion of drug safety monitoring that is outsourced.
ISMP Recommendations for FAERS
ISMP recommends updating FDA regulations and reports data elements, covering adverse events in infants and children such as birth injuries, having drug manufacturers ask specific questions such as "Was the drug suspected of contributing to the event?" to ensure the quality of adverse event reports. The report notes that while drug manufacturers are reporting thousands of adverse events promptly to the FDA, the reports contributes little to monitoring the safety of therapeutic drugs.
Deregulation, Budget Cuts Cause Increased Adverse Event Reporting
New pharmaceutical deregulation proposals and cuts to federal spending on the monitoring of pharmaceutical drug safety could lead to an increase in FAERS reporting – but will this flawed system be able to handle such an increase? President Trump's new national budget proposes dramatic cuts to the federally-backed National Institute of Health (NIH) and Department of Energy's Office of Science. Under the proposed budget the NIH, the single largest state medical research institute, will lose $5.8 billion or about 20% of its total funding. The Office of Science, which supports research for 10 national labs as well as hundreds of Universities conducting research, is set to lose $900 million, around 20% of its total budget. This means huge cuts to state-backed biomedical research helping to regulate U.S. healthcare and the pharmaceutical industry.
During his Feb. 28, Congressional Address, Trump also promised to decrease average national drug prices through a process of deregulation, "slashing the restraints" of the FDA. The FDA has already been heavily criticized for their lenient regulatory trial periods. But in a January meeting with big pharma lobbyists, Trump promised to shorten these trial periods, stating, "we're also going to be streamlining the process, so that, from [the pharmaceutical industry's] standpoint, when you have a drug, you can actually get it approved if it works, instead of waiting for many, many years." The meeting was followed by the release of an executive order that required federal institutions, including the FDA, to remove two regulations for each new rule that is proposed.
Results of Defunding FAERS
Dr. Robert Califf spoke of the potential harm of these regulatory cuts stating, "a lot of people are going to get hurt or end up taking ineffective drugs." Califf was the acting FDA commissioner but resigned after the new administration took office. Taking Califf's place as FDA commissioner is Dr. Scott Gottlieb, who previously served as the FDA's deputy commissioner for medical and scientific affairs where he received criticism for his support of lowering FDA regulations. When asked how he will combat the potential for increased adverse health effects due to deregulation and major cuts in state-research funding, Trump explained that he will call for an increase in FDA user-fees. Big pharma can expect to pay more to participate in the market. Though the exact details of these increased user-fees were not released in the new budget proposal, user-fees would need to increase by nearly double to cover the costs of the federal funding cuts. On the face, increased user-fees seem like a good response; as Trump explained, "industries that benefit from FDA's approval can and should pay for their share."
But big pharma providing a majority funding for the department that is supposed to be regulating their products gives the industry, even more, an opportunity to intervene in the pre-market approval process of those products. So, what does this all mean for the general public? With deregulation of FDA oversight, cuts in funding to institutions conducting government research and overview, and the potential for essentially the privatization of the FDA because of increased industry funding, it is likely we will see an increase in injuries and thus adverse event reports. The FDA is already over-encumbered by adverse event reports, having too many reports coming into their system without the means to properly analyze every drug and injury that are reported (see birth injury). There were 1.2 million reports of side effects from medications filed with the FDA as of 2015. That is an increase of almost 1 million reports since 2005. These reports are completely voluntary and only pharmaceutical companies are required to report issues with their products. Therefore, experts believe that these numbers are only a small portion, roughly 1-10%, of all adverse effects.
The proposed regulatory and budgetary changes will mean a higher potential for dangerous drugs entering the market, leading to an increase in adverse effects reporting. At the current rate and with fewer resources to ease the burden of data analysis, there is no way that the FDA will be able to conduct a comprehensive analysis of adverse effects reports. Rather than controlling potential risks by addressing them in a timely fashion, the FDA will have to pick-and-choose the drugs that they believe have the highest potential danger to consumers based on reporting; and for the drugs that do not fall under the criteria, but have been reported to have adverse effects, the FDA will have to wait until the effects become profound on a large enough scale to necessitate federal intervention.
Private Researchers Likely Outsourced to Handle Workload
With the reports steadily increasing and the FDA unable to analyze all the data, third-party private researchers have begun to step in and pick up some of the weight of data analysis. Independent researchers, such as Advera Health are paid to analyze the potential harm of certain prescription drugs. This information is used by insurance companies, drug companies, and other players in the pharmaceutical industry who want to determine the potential costs of the adverse effects of drugs. These third-party companies are vital watchdogs and their right to data must be protected as the Trump administration looks to slash regulations. The FDA claims that the data from the reports does not necessarily directly correlate to the ineffectiveness or potential danger of products and should not be used to determine potential costs. But as Thomas Moore, senior scientist at the Institute for Safe Medication Practices, explains, "sheer numbers have some scientific weight." This is apparently the belief of the pharmaceutical industry, which is turning to these third-party researchers more often to help analyze the data from reports.
Flaws of Outsourcing Work to Private Sector
There are still some flaws in the data reports, however. One major issue with the current FDA filing system is that, though it does offer statistics on how many adverse effects have been reported, it does not give any specific statistics on how many patients are using a certain drug.
Researchers may be inclined to analyze drugs with high volume reporting because a drug is more popular, while a much less popular drug with low volume reporting could boast much higher potential levels of harm for patients. With the likelihood of a continued increase in adverse effects reporting, it will be important that independent researchers become more involved with data analysis of post-market pharmaceuticals. Deregulation of the industry could open an entirely unforeseen level of dangerous products being introduced to the market, especially with big Pharma having a larger hand in the pre-market testing process.
A less effective pre-market testing process means that data collection once the drug hits the market will be even more important. Adverse event reporting and analysis are necessary to ensure our safety. With the lack of a strong reporting system and the likely possibility of an increase in adverse reports due to deregulation and budget cuts, federal oversight of pharmaceuticals products and adverse events could become a major challenge, leaving all consumers at risk.
Summary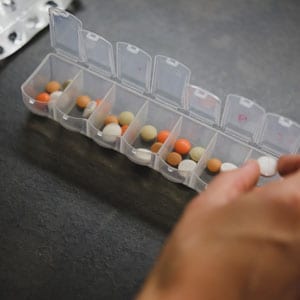 Article Name
FAERS: A Questionable Drug Safety Reporting System
Description
FDA's Adverse Event Reporting System FAERS is flawed, faces defunding that could result in deregulation. ISMP recommends change to ensure accurate reporting
Author
Publisher Name
Publisher Logo