NEWS
Student Loan Debt Lawsuits Causing Uproar Throughout United States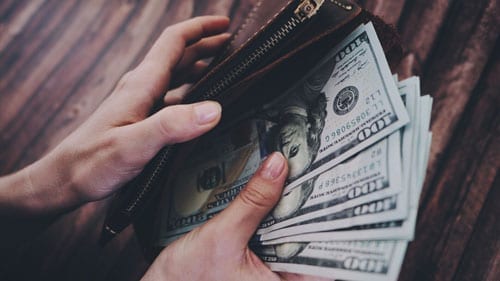 Student loan debt has risen to an all-time high – $1.5 trillion in Federal loans and $100 billion in private loans. Americans are up to their eyeballs in debt accrued from attending college. Paying for college through student loans, whether that be through Federal or private loans, is an unfortunate, but necessary part of college for most students.
But, what if those same Americans were now facing student loan debt lawsuits? That is exactly what Transworld, a collection agency based in Fort Washington, PA, has been doing. On behalf of private loan companies across the United States, Transworld files thousands of lawsuits a year against borrowers who have fallen behind on payments. Over the last three years alone, Transworld has filed more than 38,000 student loan debt lawsuits on behalf of one client, the National Collegiate Student Loans Trust, according to the New York Times. Despite the sheer quantity, often these lawsuits are ripe with faults.
Many students have decided to file countersuits against the company for their reckless behavior, including errors made in student loan debt lawsuits and a lack of background information pertaining to the original lawsuits. One Patakala, Ohio women got two summonses for failing to pay her loans, but the catch? Both summons referenced the same loan containing the same amount. In September, the Consumer Financial Protection Bureau took action against National Collegiate Student Loans Trust and their debt collector, Transworld, alleging the two companies filed illegal student loan debt collection lawsuits. Many of the student loan debt lawsuits were based on the "filing of false or misleading legal documents." The Bureau has the authority to take action against companies or individuals "engaging in unfair, deceptive, or abusive acts or practices or that otherwise violate federal consumer financial laws" under the Dodd-Frank Act. The complaint will require the companies to do numerous things to right their wrongs. According to the official report, they must:
Conduct a thorough audit of the 800,000 student loans in its portfolio.
Pay at least $3.5 million in restitution.
Stop filing collections lawsuits on debt that can no longer legally be sued over.
Stop attempting to collect, reporting negative credit information, and suing consumers for debt without proper documentation.
Stop filing false or improperly notarized legal documents.
Pay $7.8 million in disgorgement.
National Collegiate Student Loan Trusts must pay a $7.8 million civil money penalty.
Transworld must pay a $2.5 million civil money penalty.
In addition to unreliable lawsuits unjustly filed by Transworld on behalf of National Collegiate Student Loan Trusts, there is a lawsuit against Naviant, the largest private loan company in the United States, that alleges the company sold "risky and expensive subprime loans." The risky loans? It comes after the loan is signed when many borrowers realize the loan has unreasonable terms that are not necessarily feasible to pay back. Filed by the Pennsylvania Attorney General's office, the lawsuit claims the company "harmed countless student loan borrowers" by "pedaling risky and expensive subprime loans that they knew or should have known were likely to default" according to CNBC. The lawsuit came to be as a result of thousands of complaints the Consumer Financial Protection Bureau has received just in 2017. Although the lawsuit is in the early stages, the lesson to be learned is to carefully read the terms of the loan. By paying close attention to the details, the borrower will hopefully avoid being put into a situation similar to that surrounding Naviant borrowers.
Student loan controversy is not likely to go away anytime soon simply because of the sheer number of people who have to take out student loans to attend college. But, hopefully, the lawsuits will set a precedent that will not allow companies to squeeze a borrower for every penny just for the opportunity to get an education. In the United States, each individual should be allowed the opportunity to receive an education without having to commit themselves to years of unjust debt.