NEWS
Is the Textalyzer the Solution to Eliminating Distracted Driving?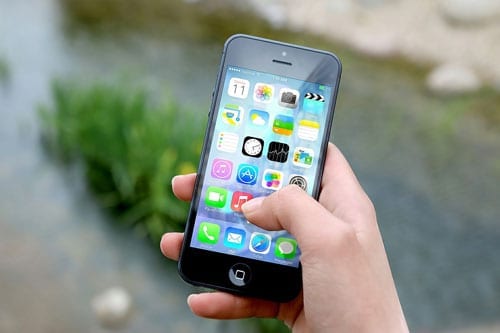 Distracted driving has become an increasingly dangerous problem in the United States. In 2015, 3,477 people were killed as a result of distracted driving. Countless organizations have developed programs and campaigns to educate drivers on the dangers of distracted driving. But despite the massive effort, distracted driving still claims thousands of lives each year. What more can be done?
About the Textalyzer
One business has developed a device that can expose a person's cell phone usage while they are driving. Cellebrite's textalyzer is a tablet that virtually acts as a breathalyzer, but for texting. Once you are pulled over and the police officer suspects you were using your phone while driving, the officer connects the tablet to the user's mobile device. Once connected, the device downloads cellular data straight from the user's phone —  every click and tap corresponding with a time stamp. In the event that you are involved in an accident, the device can be used to determine whether you were using your phone at the time of the accident.
According to a 2014 Supreme Court ruling, law enforcement agencies are required to obtain a search warrant in order to access phone use data. Advocates argue that this device could help solve the distracted driving problem by discouraging drivers through various fines or even prison time. In Illinois, drivers can be given a fine of $75 while in Missouri, drivers younger than 21 will be fined $20.50 for using their phone while driving. Alaska has by far the strictest penalties for distracted driving. Drivers of all ages can be given a fine of up to $10,000 and a prison sentence of up to one year.
But there is also opposition to the device, with concerns that it would infringe on personal privacy rights. But according to Cellebrite, the textalyzer will not release specific information such as the content of a text or personal information. It simply provides a time-stamped map of your phone activity. Regardless, the device is still a prototype. In order to be used by law enforcement agencies, the textalyzer will have to be legally approved by the state legislature. In 2016, legislation was introduced in the New York Senate to implement motorists' implied consent to give up their mobile devices to authorities in the case of an accident. If implemented, this could be the first step for authorities to use the textalyzer. Similar bills are also underway in New Jersey, Tennessee, and Chicago.
If textalyzer is eventually approved, it could help end the growing problem of distracted driving, but it could come at the cost of individual privacy rights.