NEWS
Golf Cart Injury – Do Golf Carts Pose Risk to Children?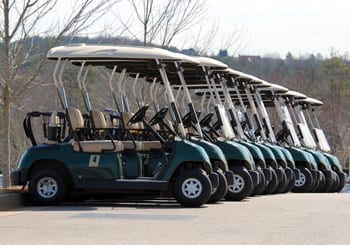 A golf cart injury sounds a bit far-fetched, right? Well, as personal injury lawyers, we can tell you that golf cart injuries occur more than you might think. Unfortunately, children are oftentimes the victims of golf cart injury. So, while you are out on the links this summer with the kids, have fun but be sure to practice safety.
Golf Cart Use Increased During Summer, Even Amongst Unlicensed
With warm weather approaching, we all begin to brainstorm our list of outdoor activities to partake in. From a cabin in the woods to the golf course, golf carts are a popular and efficient way to get around on beautiful days. Often considered safe and easy to drive, the golf cart became a common method of transportation for adults and children who are enjoying a day on the course or on the street. In 1986, Yamaha built the first-ever golf cart designed for streets. Ever since then, the motorized vehicle has defined how we move around various activities during the summertime. Whether it is on the course, on vacation, around the local neighborhood, or to the store, people love to drive golf carts. While there are restrictions and regulations for age and ability that are meant to limit children's ability to get behind the wheel of a golf cart, oftentimes parents, who consider golf carts rather safe, allow their kids to operate these automobiles despite these rules.
Studies Show Golf Carts Pose a Risk to Children.
However, studies report that golf carts pose a serious personal injury risk for children. Golf carts operate at low speeds. They are open-air vehicles which makes them ideal for traveling short distances. The convenience and low cost of golf carts have inevitably led to their use by both adults and children to rise. Because adults consider golf carts to be safer than other non-automobile vehicles such as ATVs, they are more willing to allow children to drive them. Despite the assumption of safety, it's important to remember what is safe for an adult may pose a risk to a child. Studies have reported children as young as nine years old driving a golf cart, with the most common accidents involving the child being thrown off the golf cart. From simple bruises to complex crush and neurological injuries such as brain injury, a golf cart injury can range from minor to severe. Without proper education and safety precautions, golf cart accidents are able to happen to anyone and at any time. Preventing golf cart injuries can be as simple as encouraging proper education or installing a seatbelt. A common misconception about golf cart injuries is that they only happen in prominent golfing communities.  The reality is that golf cart injuries happen everywhere. Because they happen everywhere, safety measures and education methods need to be in place, regardless of location. Golf courses, parents, and guardians should all teach and encourage golf cart education rather than simply hoping for the best. Golf cart education is imperative as the best method of golf cart injury prevention is education.
Common Golf Cart Injuries
Common golf cart injuries are similar to common car accident injuries. They include, but are not limited to:
Head and brain injuries
Broken bones
Lacerations
Burns
Back injuries
Neck injuries
Fatal injuries
Unless you are an experienced driver, you should not operate a golf cart.
What to Do if You Suffer a Golf Cart Injury
If you or a loved one suffers a golf cart injury at little or no fault of your own, you may be eligible to file a personal injury lawsuit to gain compensation for your damages. First, you should mitigate injuries by seeking proper medical attention right away. Follow your doctor's orders. Then, begin to colllect evidence to support your claim and prove liability falls on another party. Contact TorHoerman Law for a free, no-obligation consultation with a personal injury lawyer to discuss your legal options today. If the accident was due to an error with the golf cart, you may be eligible for a product liability lawsuit. If the accident occurred because of an impediment or dangerous object on private property, or if the cart was given to someone to use who should not have been able to have access to it, you may qualify for a premises liability lawsuit.
Summary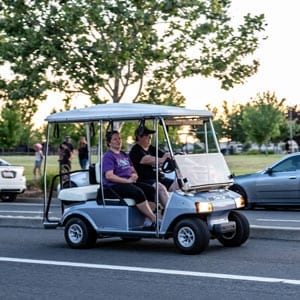 Article Name
Golf Cart Injury - Do Golf Carts Pose Risk to Children?
Description
Golf cart injury? Although a fun summer transportation, without proper precautions and education, golf carts pose a serious injury risk to children.
Author
Publisher Name
Publisher Logo