PFAS Contamination Lawsuit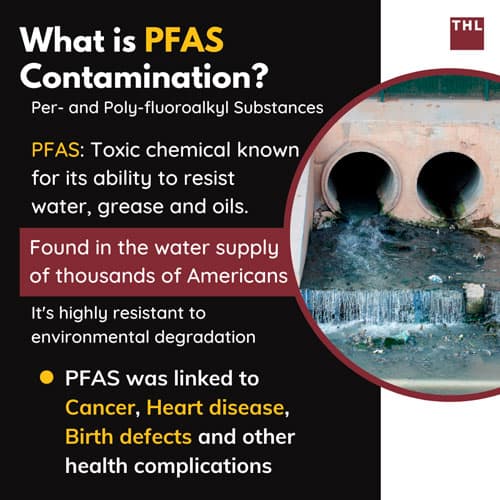 Millions of families across the United States have discovered that the water in their faucets had been contaminated by chemicals that are linked to cancer, heart disease, birth defects, and numerous other health complications.
These toxic, man-made chemicals are known as PFAS, and they were originally created for industry and consumer products. PFAS have been found in drinking water in communities nationwide, with an estimated 110 million Americans affected by PFAS contamination.
Read on to learn more about PFAS and to see if you or a loved one are eligible for a PFAS contamination lawsuit or contact a PFAS contamination lawyer today.
At this time, TorHoerman Law is exploring the possibility of filing a PFAS contamination lawsuit. If you have any questions, please contact a toxic tort lawyer at TorHoerman Law.